Postmodern Jukebox
Taking pop back in time
---
Friday, October 20, 2017
7:30 pm // Atwood Concert Hall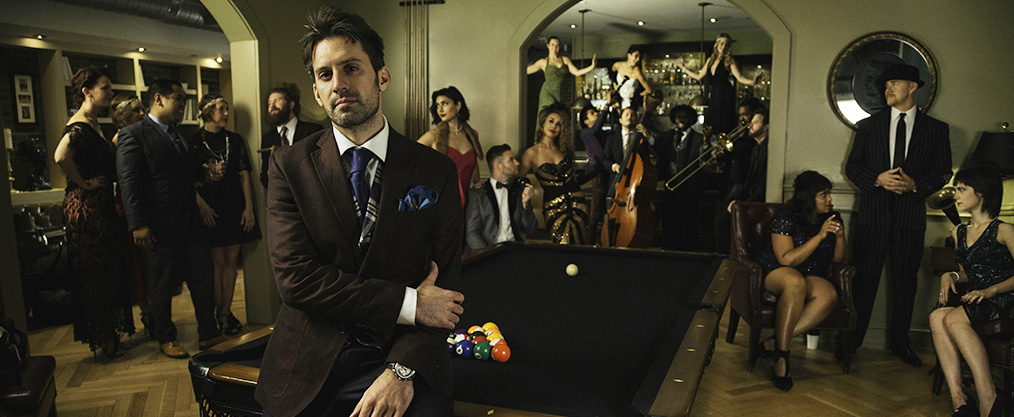 Pianist Scott Bradlee and his rotating ensemble known as Postmodern Jukebox have become a viral sensation, racking up over 600 million views for their deceptively simple and entertaining music videos.
Postmodern Jukebox is a genre-busting, time-traveling musical experience. They rework 21st century pop hits in a variety of vintage styles -- transforming Miley Cyrus' "We Can't Stop" into a '50s-style doo wop number, giving Macklemore's "Thrift Shop" a '20s jazz accent, crossing Daft Punk's "Get Lucky" with Irish folk music, and showing how Ke$ha's "Die Young" would work as a classic country tune. Since their sold-out 2015 show in Anchorage, their star has risen even higher.
So dust off the turntable, fix yourself a drink, and enter an alternate universe where new is old and old is new again.
TYPE OF EVENING
Top Hat on Fleek
Vintage Date Night
WHAT TO EXPECT
An Old Hollywood New Year's Eve bash
COME WITH
Feet tapping and fingers snapping
Subscribe and save! Tickets start at $35.75, or $28 with a subscription package of 3 or more shows.