Parlor in the Round
The Second of Our Summer Concert Series
---
Thursday, July 1 at 7:00pm
7:00pm // Cuddy Park Amphitheater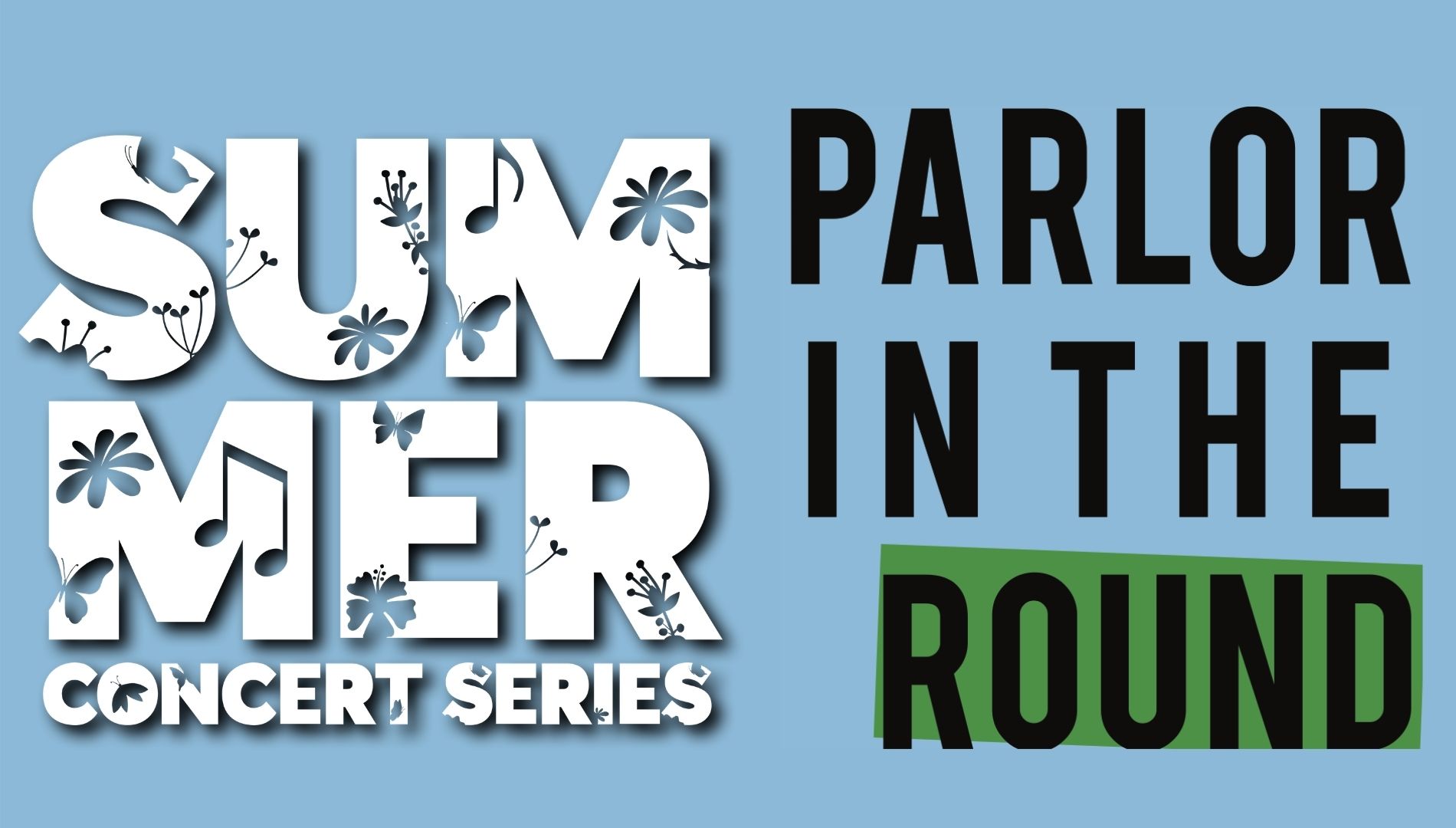 The Mountain State has its Stage and the Tiny Desk, its Concerts. This summer Alaskans will gather at Parlor In The Round. Borrowing from the guitar pull tradition of porches and campfires, songwriters from all walks of Alaskan life (and some beyond) will trade songs and stories as they are inspired by each other. After the intermission, tradition is cast aside as the musicians dive into collaborations, jocular inventions and premeditated musings all based on written submissions from the audience. Host Kevin Worrell draws out the strength and vulnerability of each artist while holding the crowd closely throughout the performance. Cuddy Park transforms into an intimate stage and a hush falls over the crowd. Expect to lean in and laugh out loud at the Parlor.
Pikiniki Alaska Food Truck will be there serving up delectable Asian-Pacific fusion food

Rosie Rush //
Rosie Rush is a singer songwriter from Anchorage, Alaska. She has an interest in a wide variety of genres including funk, indie, folk, and jazz, which she studied at the University of Southern California. Her sound is an interesting mix of elements from genres that have shaped her. Rosie's music is influenced by the works of Billie Holiday, Aretha Franklin, Donny Hathaway, Bob Dylan, Norah Jones, Bon Iver, and Rachael Price. Rosie's immense love of her family and the natural world have heavily affected her songwriting. Being a lifelong Alaskan, Rosie grew up outside in the summer sun and the winter snow. Rosie is working very hard on a debut album that will be released hopefully in the next 3-4 months.
Karisma //
A true entertainer who brings her eclectic taste in music to the stage. Born and raised in Salt Lake City Utah she grew up in the Rose Park Glendale area and always loved entertaining. She started singing at 5 years old at the worldwide Gospel Church going to services with her mother and uncle and loved it ever since. Her first debut album entitled "Grown & Sexy" debut in May 2020 and she's already back in the studio working on her 2nd album "Angel Venom" which is sure to be a smash.
Witty Youngman //
Whitney "Witty" Youngman (King Island Iñupiaq and a member of the Fort Peck Indian Sioux tribe) is a singer/songwriter whose influences include old soul and old country music. A feature of the Anchorage downtown music scene, she made her first appearance at open mics in 2014 and has gained notoriety ever since. She is the guitarist, vocalist for Miguel & Whitney, The Youngman Project, and The Whitney Youngman Trio.