Sammy Miller and The Congregation
Feel-good music night
---
Friday, Nov. 8, 2019
7:30 p.m. // Discovery Theatre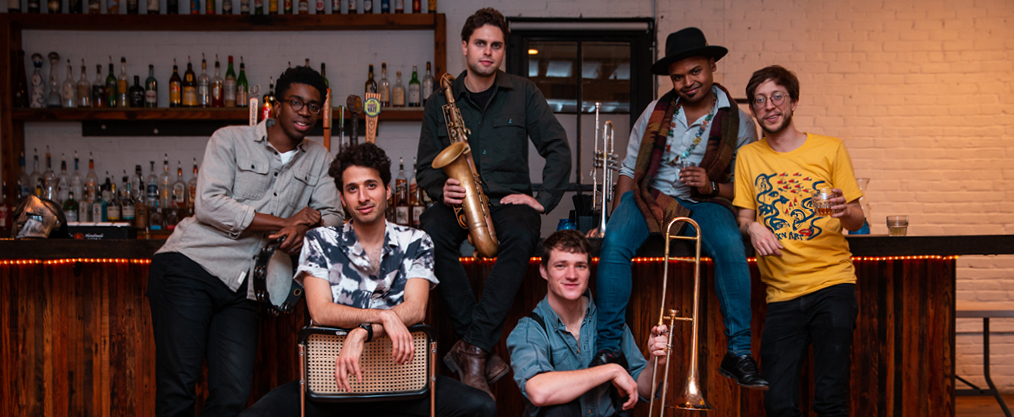 This is the perfect night to introduce newbies and kids to the joys of jazz. Sammy Miller and The Congregation spread positivity by playing shows filled with lots of laughs and jubilant jazz that just makes you feel good. Their youthful, energetic style entertains, enriches, and most of all, uplifts.
A native of Los Angeles, Grammy-nominated drummer Sammy Miller formed this ensemble after earning his master's at The Juilliard School. While the band members have worked with artists such as Wynton Marsalis, Iron and Wine, and Beyoncé and played venues including Lincoln Center, they've opted to stick together and bring art back to the people.
Join the flock and get onboard this celebration of brassy, stomp-your-feet dance music.
TYPE OF EVENING 
Joyful jazz
Feel-good music night

WHAT TO EXPECT 
New Orleans second line parade vibes
COME WITH
Power of community
Subscribe & save! Tickets start at $33 for adults and $25 for youth 18 and under with a subscription of three or more shows. Tickets for just this show start at $40.75 for adults and $30.50 for youth.
"One of the best jazz acts I've seen in years" - Jazz Journal
"This is feel-good party jazz, harking back to the '20s and '30s. It's brassy, stomp your feet and dance music, and it's got the raw, uplifting vibe of a New Orleans street parade" - The SF Weekly
Anchorage Concert Association and CenterTix box office are the only authorized sellers of tickets to this show.