We Shall Overcome (Cancelled)
A Celebration of Martin Luther King, Jr.
---
Friday, April 10, 2020
7:30 p.m. // Atwood Concert Hall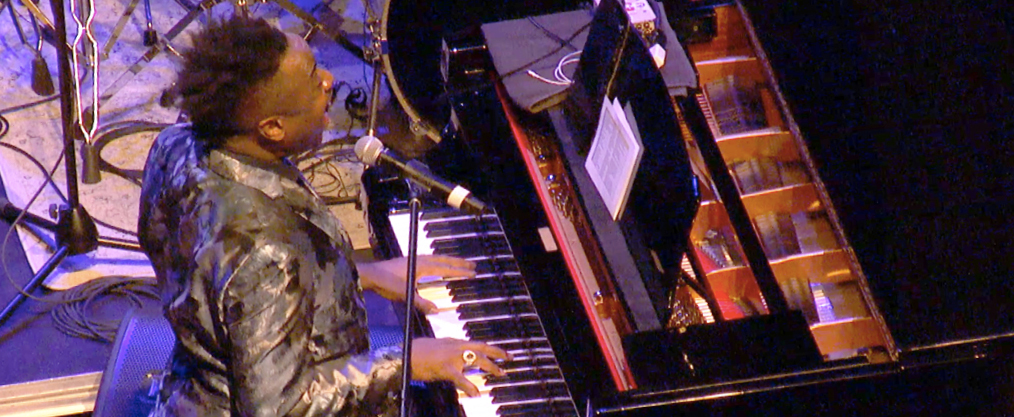 Show Cancelled
Unfortunately, the show We Shall Overcome has been cancelled. We at Anchorage Concert Association regret that this important and soul-stirring concert will not take place in Anchorage at this time.
We appreciate all the support from the community and artists. Due to circumstances beyond our control, the show will not happen.
The CenterTix Box Office will refund tickets purchased through them. Anchorage Concert Association will refund tickets purchased as part of a subscription. If you have any questions about your refund, you may contact the CenterTix box office at (907) 263-2787 or Anchorage Concert Association at (907) 272-1471.
If you have any questions or concerns about this cancellation, you may reach us at (907) 272-1471.
Thank you for your understanding and support of performing arts in Anchorage. We will continue to bring artists and shows to Alaska that inspire and enhance community.
---
We Shall Overcome is a searing, soul-stirring soundtrack to the civil rights movement. Inspired by Dr. Martin Luther King, Jr.'s words and actions, and the movement's struggle for equality and justice, this show ties together a living lineage of African-American music and culture that includes traditional and modern gospel, soul, jazz, classical, Broadway, and spirituals.
Songs range from traditional hymns like "You've Got to Move" to Marvin Gaye's "What's Going On." From the piano bench, award-winning artist and composer Damien Sneed helms this spirited and reflective celebration, fluidly covering musical ground from Aretha Franklin and Stevie Wonder to Wynton Marsalis and Duke Ellington. Ensemble songs soar and solo numbers sizzle. Come hear freedom ring.
TYPE OF EVENING 
Inspirational music night
Singing hand in hand
WHAT TO EXPECT 
The music of a movement
COME WITH
Passion and optimism
SPONSORED BY

"Damien Sneed is an ambassador for classical and gospel music who brings positivity, optimism and thoroughness to every occasion. His talent stretches across traditional divisions. In the realest sense, he uses his artistry to make our world a better place." - Wynton Marsalis
"Damien is an extraordinarily talented, intelligent and well-rounded musician as well as a human being of depth and passion." - Jessye Norman
Anchorage Concert Association and CenterTix box office are the only authorized sellers of tickets to this show.
---
Open House
Call for vocalists
March 7, 2pm -3pm at The Business Boutique (4119 Mountain View Drive)
Calling on vocalist interested in singing with an accompanying choir as part of Anchorage Concert Association's presentation of We Shall Overcome. Join us for this open house event and conversation at The Business Boutique. Details on selected choral pieces and the rehearsal schedule for this collaboration will be discussed.