Pink Martini
Shaken, stirred, and must be heard
---
Saturday, May 12, 2018
7:30 pm // Atwood Concert Hall
Sponsored By: Matson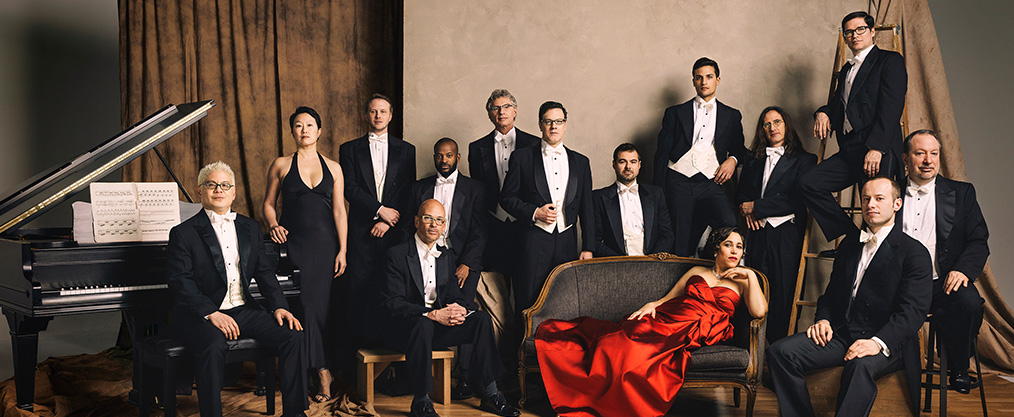 "Pink Martini is a rollicking around-the-world musical adventure." – the words of Thomas Lauderdale, the group's bandleader and pianist. Trying to categorize Pink Martini is nearly impossible. Their sound draws from myriad influences, spanning the globe, cultures, genres and time. More than 20 years ago the Portland-based band released "Sympathique" and became an overnight sensation. They're still at it and they're better than ever. Pink Martini performs its multilingual repertoire on concert stages throughout the world, having played on every continent except Antarctica, including two sold-out stops in Anchorage in 2012 and 2015. This time around, the band will introduce Alaska to new songs from their 2016 release Je dis oui! as well as play old favorite such as "Brasil" and "Je ne veux pas travailler" from the band's past albums. Don't miss Pink Martini featuring lead singer China Forbes – the biggest little orchestra around.
TYPE OF EVENING 
International Date Night
Music Outing with Friends
WHAT TO EXPECT 
Stylish, eclectic music performed in a dynamic style
COME WITH
A music passport and your ears
Sold Out - Pink Martini is currently sold out. Tickets may open up on the day of the event. Contact CenterTix box office for more information.

SPONSORED BY