The Nutcracker with Eugene Ballet
The magic returns!
---
Nov. 25-27, 2022
Atwood Concert Hall
Sponsored By: ConocoPhillips Alaska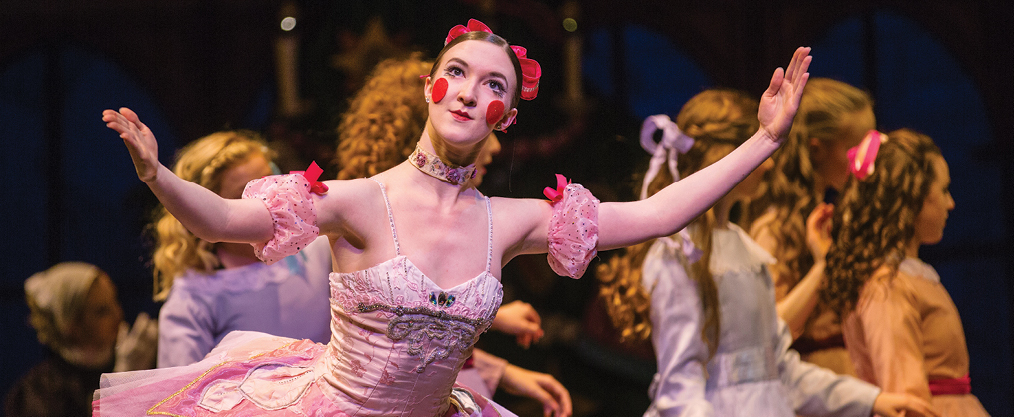 Feel the warmth and wonder of the holidays when the curtain rises again at The Nutcracker, now more meaningful than ever. For over 30 years, The Nutcracker has become a beloved Anchorage tradition that reminds us to dream bigger, leap higher, and experience the wonder of being a kid again.
The elegant Eugene Ballet and young Alaska dancers coordinated by Alaska Dance Theatre return to the stage for this community celebration, accompanied by live music from Anchorage Symphony Orchestra. Whether it's your first or fiftieth time, you'll cheer and boo as The Nutcracker battles the Mouse King, and delight as children giggle and gasp at the spectacle of this whimsical wonderland.
Bring your family back to the PAC and create lifelong memories together this Thanksgiving weekend for The Nutcracker.

TYPE OF EVENING:
Holiday classic
Festive family outing
Nostalgic night out
WHAT TO EXPECT:
Marvelous spectacle seen through the eyes of a child
Fantastical journey that makes the holiday season come alive
The most magnificent snow storm you'll ever experience – no shoveling required
COME WITH:
Tots with their eyes all aglow
Visions of sugarplums dancing through your head
Appreciation for our amazing community
---
SHOW TIMES:
Friday, Nov. 25 // 2pm
Friday, Nov. 25 // 7:30pm
Saturday, Nov. 26 // 2pm
Saturday, Nov. 26 // 7:30pm
Sunday, Nov. 27 // 1pm
Sunday, Nov. 27 // 5:30pm
---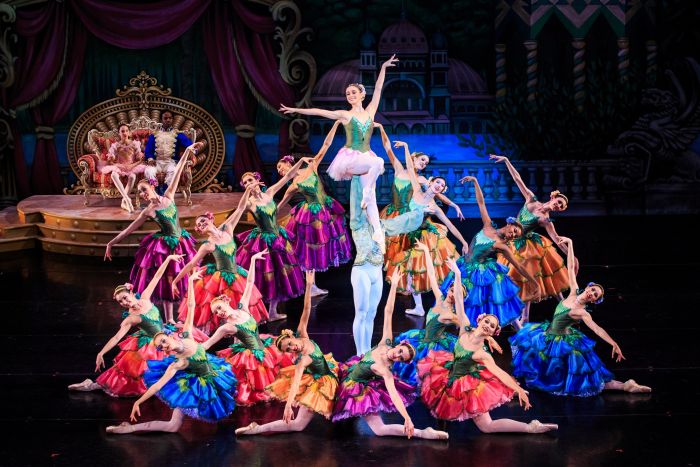 The Nutcracker by the numbers
What do we usually see each year?
31 years Anchorage Concert Association has presented The Nutcracker at the PAC
82 Alaska dancers ages 8 to 18, Local dancers auditions are held each September and are coordinated by Alaska Dance Theatre.
1,000+ social service clients attending ConocoPhillips Community Dress Rehearsal for free
30 to 50 professional dancers from new ballet companies we bring each season
70 Alaska musicians with Anchorage Symphony Orchestra
20+ Alaska stagehands working behind-the-scenes
70+ Anchorage Concert Association volunteers and staff who contribute their time to lobby activities and souvenirs and gifts during the dress rehearsal and public performances
95+ Alaska Dance Theatre staff and volunteers who contribute their time with the local dancers
10,000+ estimated total attendees at The Nutcracker presented by Anchorage Concert Association in 2022
---
Anchorage Concert Association and CenterTix box office are the only authorized sellers of tickets to this show.