The Arsonists
When starting over means setting fire to what you know and love
---
January 12-21, 2018
Sydney Laurence Theatre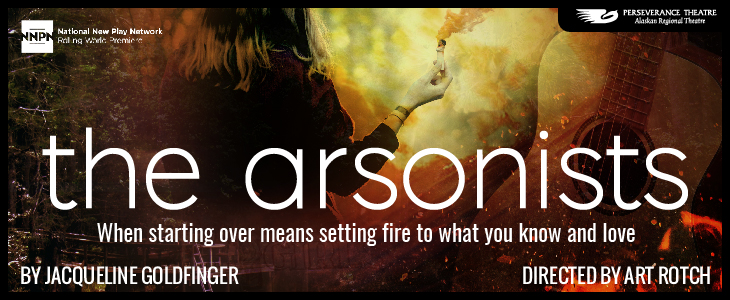 After running out of a cloud of smoke and sirens with a large, slightly bloody bundle, a woman hides the package under the floorboards of her cabin, changes her clothes, and hides with the lights off until the sirens fade off in the distance. When the coast is clear, she sings songs with her father, packs for a long trip, and burns the cabin down to leave no evidence behind. Based in part on the myth of Electra, The Arsonists is the story of a woman who comes of age in the family arson business before the unexpected sends her out on her own.
Presented by Perseverance Theatre.

Perseverance Theatre shows can be included in an Anchorage Concert Association subscription! Select three or more shows and save.