BROADWAY IN ANCHORAGE
---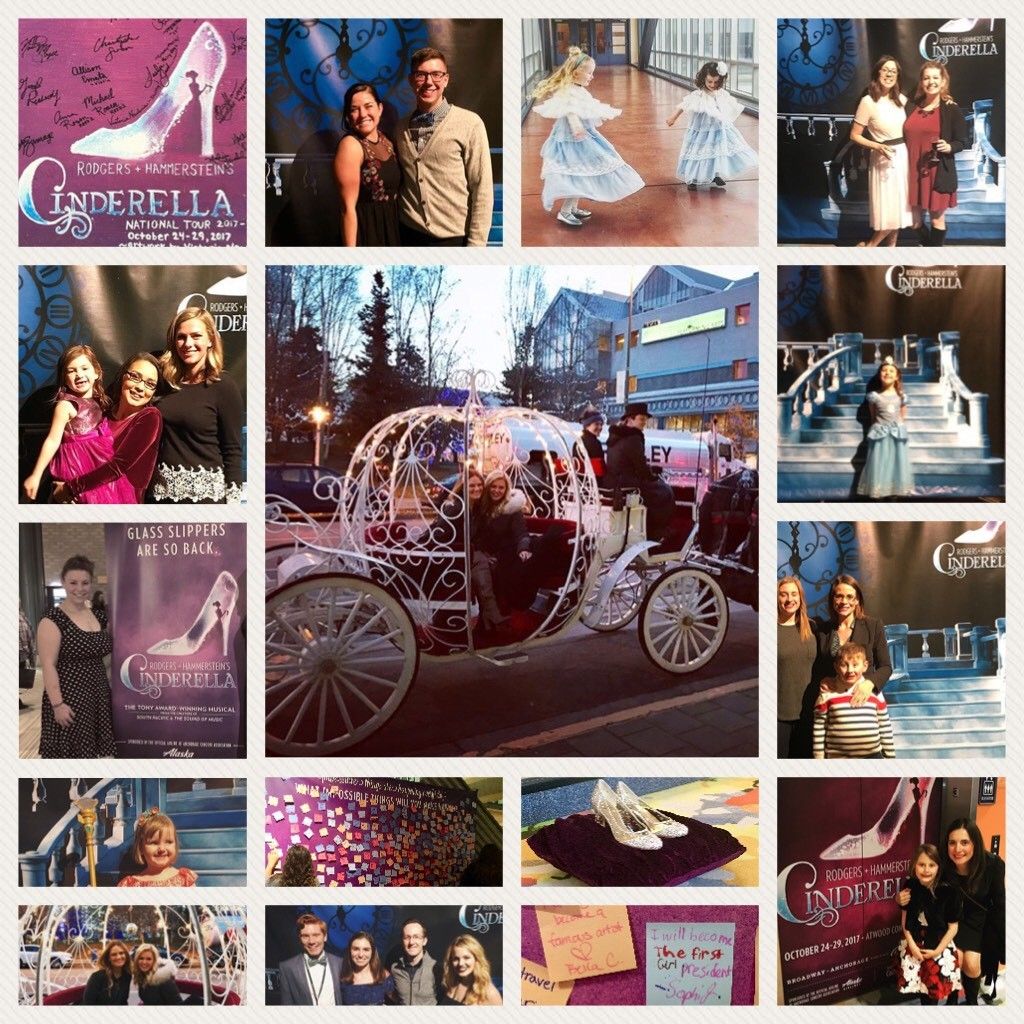 Broadway in Anchorage became a mainstay in the early 1990s after the Alaska Center for the Performing Arts Center was built in 1988.
It's amazing that Broadway productions have been coming to Anchorage for 30 years! In that time our community has had some of the biggest and best titles that have played around the world. We've had Tony-award-winning classics and cutting-edge shows that have redefined musical theatre for modern times.
Whether big or small, Anchorage Concert Association has continued to present the very best of Broadway.
Check out some of the shows that are creating buzz on Broadway and beyond. Follow Broadway in Anchorage on Facebook for the latest on the biggest shows from The Great White Way to The Last Frontier.

Broadway in Anchorage over the years
2018-19
The Book of Mormon

The Sound of Music
Monty Python's Spamalot



2017-18
2016-17
Rodgers + Hammerstein's
Grease
Cinderella
Billy Elliot
Little Shop of Horrors
Disney's Beauty and the Beast
Cabaret





2015-16
2014-15
My Fair Lady

Les Miserables
Mamma Mia!
Million Dollar Quartet
Peter Pan


Sister Act
2013-14
2012-13
West Side Story
Shrek the Musical
The Addams Family
Dreamgirls
Memphis


Disney's Mary Poppins

2011-12
2010-11
Fiddler on the Roof
Mamma Mia!
Beauty and the Beast
Avenue Q
Rock of Ages
Blue Man Group


2009-10
2008-09
Disney's The Lion King
Jesus Christ Superstar
Chicago
Annie
Wizard of Oz


Monty Python's Spamalot
2007-08
2006-07
The Producers
Man of La Mancha
Hairspray
Joseph and the Amazing...
Cirque Dreams "Jungle Fantasy"



STOMP
2005-06
2004-05
Cirque Dreams
Riverdance
42nd Street
The Graduate
Cats



Miss Saigon
2003-04
2002-03
Barrage in "Vagabond Tales"
Rent
"Defending the Caveman"
Cabaret
FOSSE



STOMP
2001-02
2000-01
Buddy, The Buddy Holly Story
Aeros
Footloose, The Musical
I Love You, You're Perfect...
Titanic



Chicago
1999-2000
1998-99
A Chorus Line
Cats
Victor/Victoria
West Side Story
Fame!




Tap Dogs
1997-98
1996-97
Grease!
Tommy

Jelly Roll!
Sound of Music
Jam on the Groove



1995-96
1994-95
Jesus Christ Superstar
Phantom of the Opera
STOMP
Evita
Crazy for you




Camelot
1993-94
Porgy & Bess
Man of the La Mancha
Lost in Yonkers