Cantus
Discovery of Sight
---
Friday, October 6, 2017
7:30 pm // Discovery Theatre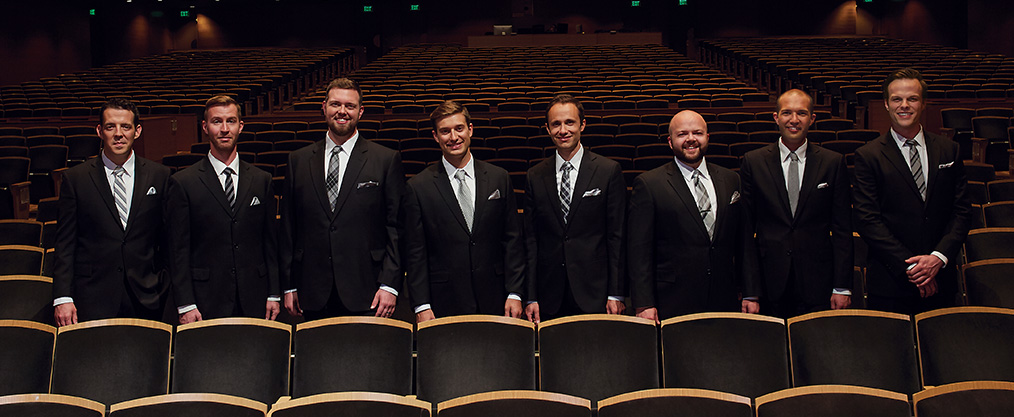 Cantus sold out their last Anchorage concert in 2009, and their chill-inducing eight-part harmonies are even more in-demand now. If you haven't heard the Minneapolis-based vocal ensemble on NPR, you may have seen the powerful video of Cantus and Chanticleer singing "Ave Maria" in a pub, which went viral last year.
The internationally-acclaimed group transcends genres, commissions new music, and seeks out rarely performed songs, which is why the music you'll hear at their innovative shows spans from the Renaissance to today. Working without a conductor, the singers rehearse and perform as chamber musicians, each contributing to the artistic process.
With their soul-stirring sound and unifying message, Cantus is sure to leave you uplifted and inspired.
Pre-concert talk, 6:30-7 pm: Learn about vocal ensemble singing and performing without a conductor. Free. You do not need a ticket to Cantus to attend this pre-concert talk.
TYPE OF EVENING
Pitch Perfect Date Night
Uncommon Choral Occurrence
WHAT TO EXPECT
Lincoln Center experience at Anchorage prices
COME WITH
A complementary companion
Subscribe and save! Tickets start at $40.25, or $32 with a subscription package of 3 or more shows.