Cyrano de Bergerac
Love, honor, and panache
---
April 27-May 6, 2018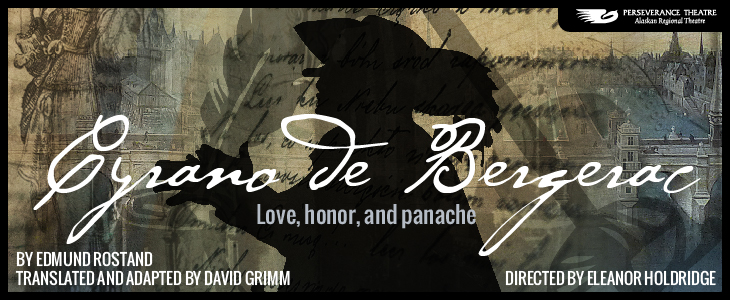 Cyrano de Bergerac--soldier, poet, and musician, is clever, charming, and disarming, but he's ashamed of his appearance and believes he'll never win the love of the beautiful Roxanne. To ensure her happiness, he helps his fellow soldier Christian to woo her. Panache--Cyrano's word for living life with flair, honor, and eloquence--prevents Cyrano from ever telling Roxanne the truth about Christian and his own deep love for her, until it is too late. Panache undoubtedly killed Cyrano, but without it, he would not have found a life worth living in the first place.
Presented by Perseverance Theatre.
Perseverance Theatre shows can be included in an Anchorage Concert Association subscription! Select three or more shows and save.