The Elaborate Entrance of Chad Deity
A satirical smack-down of culture, stereotype, and geopolitics
---
November 10-19, 2017
Sydney Laurence Theatre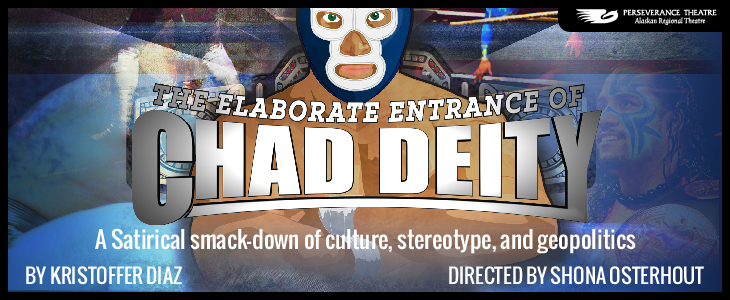 Mace is the ring name of a Puerto Rican "jobber" paid to lose to the champion of his pro-wrestling league. Mace wants a break from losing, so he introduces his bosses to a friend he met playing basketball in Brooklyn. A botched job means a win for the new guy and embarrassment for the champ. Efforts to repair the damage get more and more complicated, leading Mace to look for just one true moment in his athletic career. Chad Deity is a funny and quirky look at the world of pro wrestling.
Presented by Perseverance Theatre.

Perseverance Theatre shows can be included in an Anchorage Concert Association subscription! Select three or more shows and save.