Huntertones
Smooth as brass
---
Friday, April 13, 2018
7:30 pm // Discovery Theatre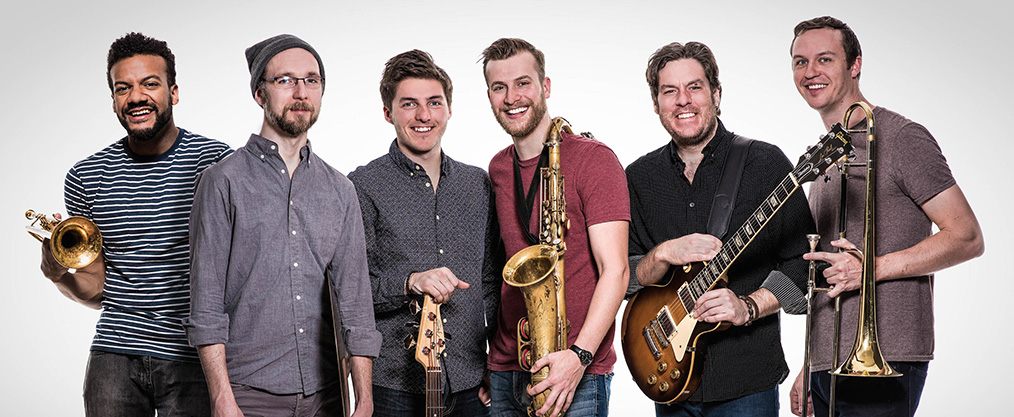 Although some of Brooklyn's "leading edge" concepts are of questionable value (artisanal mayo shop, anyone?), Huntertones are absolutely one of the borough's finest exports. The rambunctious, horn-driven band's compositions meld funk, soul, jazz, hip-hop, R&B, and rock. "Huntertones make great, timeless music that everybody will groove to. They're original. They're inspired. And they're motivated," wrote Rust Magazine. Known for shifting between a dynamic six-piece ensemble and an unconventional trio of saxophone, sousaphone, and beat-boxing, the genre-benders draw inspiration from artists as diverse as John Coltrane, D'Angelo, and even Frank Zappa. Groove with us to these unique arrangements of popular and classic songs.
TYPE OF EVENING
Feel-Good Party Vibe
Adventure in Genre Bending
WHAT TO EXPECT
High-energy horns and a lot of surprises
COME WITH
An ear for the eclectic
Tickets start at $40.25, or $32 with a subscription of 3 or more shows.