La Santa Cecilia
Musica nueva
---
Friday, November 10, 2017
7:30 pm // Discovery Theatre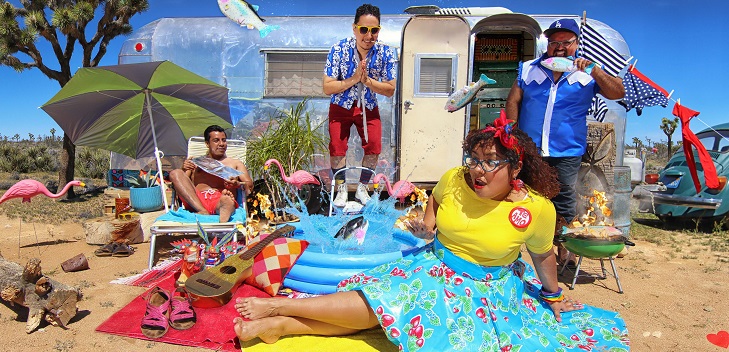 Remind me when tickets go on sale
Named for the patron saint of music, La Santa Cecilia started as a group of kids busking for California tourists. Today the Grammy winners for Best Latin Rock Album have collaborated with Elvis Costello and Led Zeppelin's John Paul Jones, contributed to soundtracks for The Book of Life and Entourage, and captivated festival crowds at SXSW and Bonnaroo. Fronted by the charismatic "La Marisoul" who sings of love, loss, and everyday struggles, the group has given a voice to a bicultural generation, rising to fame with the anthem "El Hielo," about the struggle of undocumented immigrants. Their sound is an eclectic mix of original material, traditionals, and covers in Spanish and English. Embracing a modern sensibility while evoking the old, La Santa Cecilia will get you dancing and thinking at the same time.
TYPE OF EVENING 
Music Lovers Date Night
Supercalifragilisticoespialidoso evening
WHAT TO EXPECT 
Powerhouse performers who defy
musical and cultural boundaries
COME WITH 
A joyful spirit and your toes tapping
Subscription tickets (3 or more shows) are on sale now. Tickets for individual shows go on sale August 21.