Little Shop of Horrors
Don't feed the plants
---
February 20-25, 2018
Atwood Concert Hall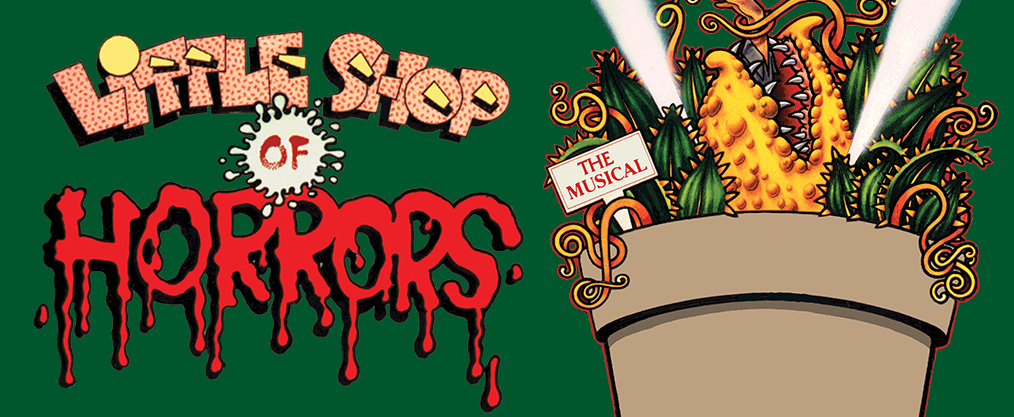 A deviously delicious horror comedy rock musical, Little Shop of Horrors has devoured the hearts of theatregoers for more than 30 years. Howard Ashman and Alan Menken (Disney's "The Little Mermaid," "Beauty and the Beast," and "Aladdin") are the creative geniuses behind what has become one of the most popular shows in the world. When meek floral assistant Seymour Krelborn stumbles across a new breed of plant, he names it "Audrey II" - after his coworker crush. This foul-mouthed, R&B-singing carnivore promises unending fame and fortune to the down-and-out Krelborn, as long as he keeps feeding it BLOOD. Feed your need for musical hilarity with this sci-fi smash about a man-eating plant.
Note: Little Shop of Horrors contains comic violence, substance abuse, and language. Recommended for teens and up.
TYPE OF EVENING 
Kitschy good time
Giddy, irresistible entertainment
WHAT TO EXPECT 
A frighteningly funny comedy that'll leave you hungry for more
COME WITH
Out-of-this-world humor and a good set of pruning shears
Subscribe and save! Tickets start at $49.25 for adults, or $38 with a subscription package of 3 or more shows.
BROADWAY IN ANCHORAGE BROUGHT TO YOU BY