Squirrel Nut Zippers
Turn up the heat
---
Friday, February 9, 2018
7:30 pm // Atwood Concert Hall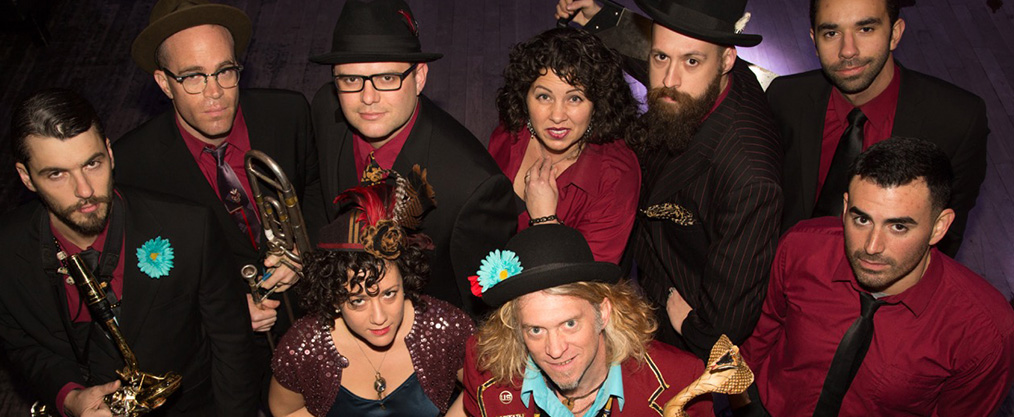 It's not a reunion – it's a revival! The quirky, nine-piece band Squirrel Nut Zippers reignited last year in celebration of the 20th anniversary of their album "Hot" which launched the hit songs "Hell" and "Put a Lid on it." A vintage mashup of Delta blues, pop/rock, and jazz, they're often grouped with swing revival bands like Big Bad Voodoo Daddy and Cherry Poppin' Daddies, but the Zippers are far more unpredictable. As NPR put it, "It's not easy to categorize the music of the Squirrel Nut Zippers, except that it's hot." The Zippers' core is rock instrumentation plus horns and piano, with violin, banjo, saw, and more. With band leader Jimbo Mathus and original SNZ-ers joining leading musicians from New Orleans, the Zippers are sure to bring The Big Easy to life in the Last Frontier.
TYPE OF EVENING
Eclectic music night
Big Band meets Bourbon Street
WHAT TO EXPECT
A rousing salute to hot jazz, with humor
COME WITH
Vintage vibes and a tongue-in-cheek 'tude
Subscribe and save! Tickets start at $33.50, or $27 with a subscription package of 3 or more shows.
SPONSORED BY