Steel Magnolias
Love, friendship, and hair products
---
September 29-October 15, 2017
Sydney Laurence Theatre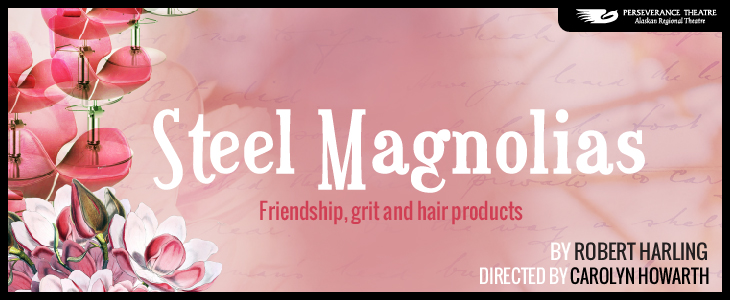 Longtime friends in a small Southern town fill Truvy's hair salon with laughter, gossip, and tears. Truvy's new assistant Annelle, sociable M'Lynn, and her pretty daughter bride-to-be Shelby, as well as the hysterical bickering Ouiser and Clairee, support each other with love, laughter and beauty products. As hair is dried, dyed, and styled, women's lives unfold and show the meaning of true friendship.
Presented by Perseverance Theatre

Perseverance Theatre shows can be included in an Anchorage Concert Association subscription! Select three or more shows and save.