Straight No Chaser
Aca-awesome harmonies
---
Saturday, September 30, 2017
7:30 pm // Atwood Concert Hall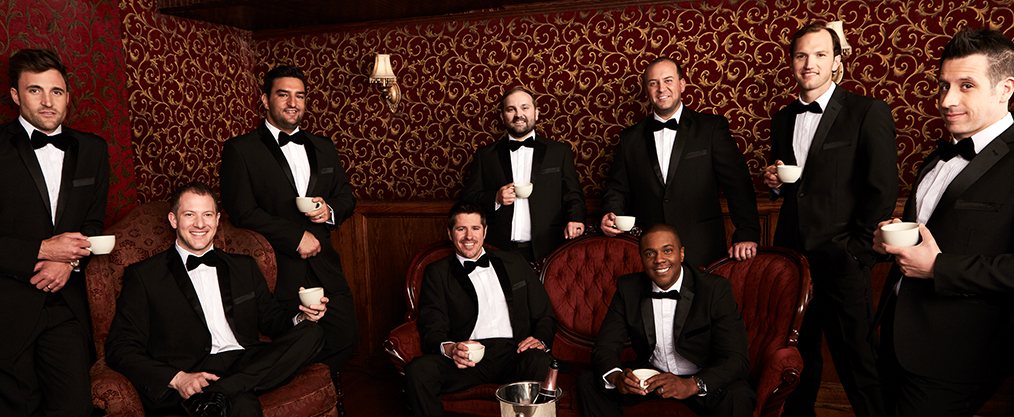 Straight No Chaser Pre-Party: Enjoy wine and hors d'oeuvres courtesy of Orso in the Sky Bridge, 6-7:15 pm. $10 per person. RSVP required by 3 p.m. Friday, 9/29
If the phrase "male a cappella group" conjures an image of college students in khakis, you need to see Straight No Chaser. This group has emerged as a pop music phenomenon with a loyal fan base and 80 million views on YouTube.
In an era when so much pop music is the product of digital processing and vocal pro-tooling, Straight No Chaser is the real deal—the captivating sound of nine unadulterated human voices coming together to make extraordinary music. The group's repertoire ranges from Marvin Gaye to Radiohead to The Wknd.
If you love the Pitch Perfect films, Straight No Chaser is a must-see.
TYPE OF EVENING
Family Outing Win
Sing it loud, sing it proud
WHAT TO EXPECT
An acoustic puzzle where each piece fits perfectly
COME WITH
A love for current hits and a sense of humor
Subscribe and save! Tickets start at $37, or $33 with a subscription package of 3 or more shows.