TAIKOPROJECT
Drum up something different
---
Friday, March 9, 2018
7:30 pm // Atwood Concert Hall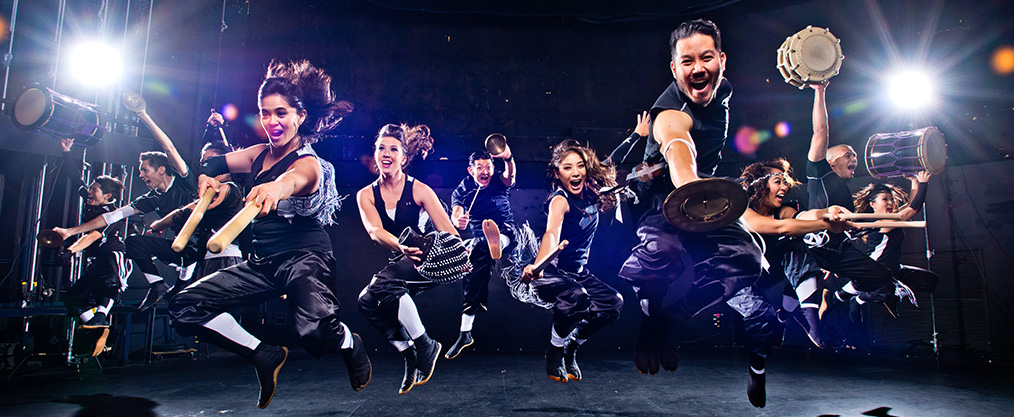 Taiko is an ancient Japanese art form, but TAIKOPROJECT artists aren't purists. This premier drumming ensemble has recorded with Stevie Wonder, Alicia Keys, and John Legend and played at the Academy Awards and the Grammys.
Their performances blend in electronic instruments, hip-hop, storytelling, and film. Taiko is where movement and rhythm are equals. Beating the large drums requires an intense physicality – musicians follow precise choreography, often bending and lunging to alternate between drums.
The result is passionate, fluid, and fiery, a thrill you can feel in your veins with every beat.
"Drum Nirvana!" -Fresno Bee

SPONSORED BY


TYPE OF EVENING
Fun Family Outing
Cultural Exchange
WHAT TO EXPECT
Heart-pounding thunder and lightning
COME WITH
Raw energy
Subscribe and save! Tickets start at $32.50, or $26 with a subscription package of 3 or more shows.

"Coolest performance of the night!" -Adam Levine, Maroon 5, NBC's "The Voice"

Community Workshops
TAIKOPROJECT members give in-depth public workshops for beginners and advanced students on Thursday, March 8. $10 per person. On sale soon.
"This ain't your mama's Taiko, but it may be your hip, younger cousin's." –LA Weekly