William, Inc.
An Alaska Native corporation promoting one man's job, marriage, and sanity
---
March 2-11, 2018
Sydney Laurence Theatre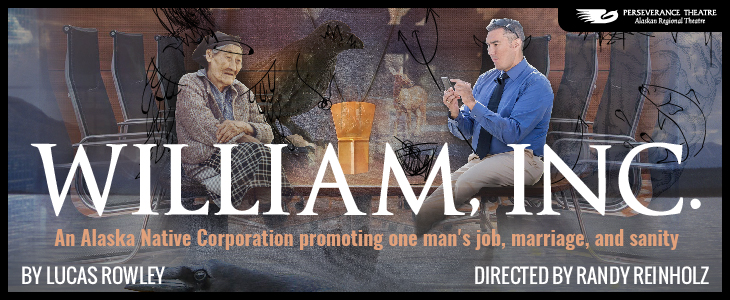 William is an Alaska Native professional with a high-pressure job and demands at home too. To cope with his stress, he has formed a Native corporation inside his head, but the strategy backfires when his board of directors gets out of control and starts hijacking his real life. Though it costs him a relapse and lots of problems at home, he negotiates his politics to find the balance he needs. Getting there is both affirming and hilarious.
Presented by Perseverance Theatre

Perseverance Theatre shows can be included in an Anchorage Concert Association subscription! Select three or more shows and save.