Eisenhower Dance Detroit
Art in motion
---
Friday, Oct. 7, 2022
7:30pm // Discovery Theatre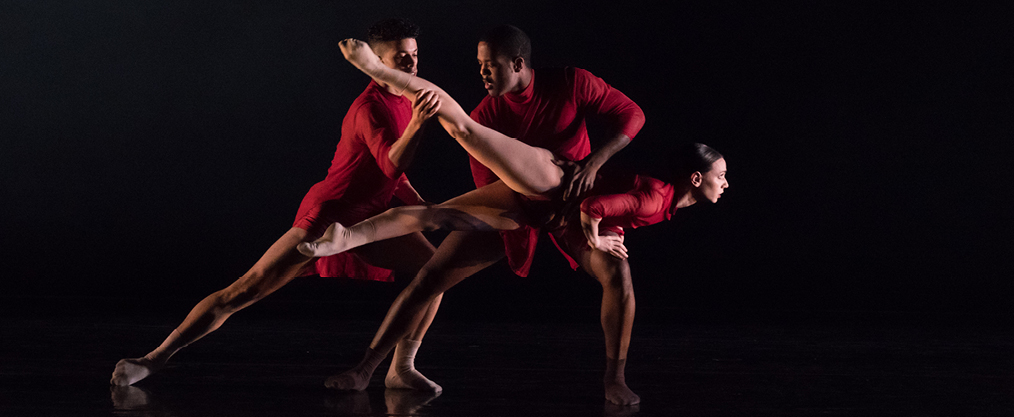 Subscribe and save! Subscription tickets start at $33.
Considered one of the world's finest contemporary ensembles, Eisenhower Dance Detroit gives new life to the art of dance with breath-taking productions that are versatile, fun, and totally accessible. Founded in Detroit over 30 years ago by artistic director Laurie Eisenhower (and currently led by Stephanie Pizzo), Eisenhower Dance leapt to international renown, and tours the world with a roster of professional dancers known for virtuosic athleticism and creative artistry.
Collaborating with film directors, composers, visual designers, and musicians, these artist-athletes strive to deepen the admiration for dance and explore social issues in a "hearty, no-nonsense" way (NYT) producing "a nice balance between hip fun and serious dance" (Chicago Tribune).
Feel the rhythm and let the kinetic energy of Eisenhower Dance Detroit flow through you.
TYPE OF EVENING:
Moving night out
Fresh yet familiar
WHAT TO EXPECT:
Dance that's versatile, fun, and totally accessible
Stunning, eye-popping production from one of the world's premiere dance companies
COME WITH:
Body and mind in sync
Ready for innovative energy that inspires
---
Contemporary Master Class | Oct. 6, 7-8:30pm Discovery Theatre
Anchorage Concert Association is excited to announce a special class open to dancers across Anchorage. Join dancers from Eisenhower Dance Detroit on the Discovery stage for a 90 min contemporary master class. This class will provide a strong focus on EDD's technique and training philosophies, as well as an opportunity to learn an excerpt from a work in EDD's repertory. Take part in this rewarding experience in an encouraging and inclusive environment!
This class is open to intermediate/advanced level students ages 14+
Details
Thursday, October 6th, 7-8:30PM
Discovery Theatre, Alaska Center for the Performing Arts*
621 W 6th Ave. Anchorage, Alaska
*Dancers will enter through the security entrance on the corner of 5th & G St. *
**Only registered participants will be allowed through security**
---
Anchorage Concert Association and CenterTix box office are the only authorized sellers of tickets to this show.