Eli Paperboy Reed & The Harlem Gospel Travelers
A Rhythm and Blues Battle Royale
---
Saturday, Oct. 21, 2023
7:30pm // Atwood Concert Hall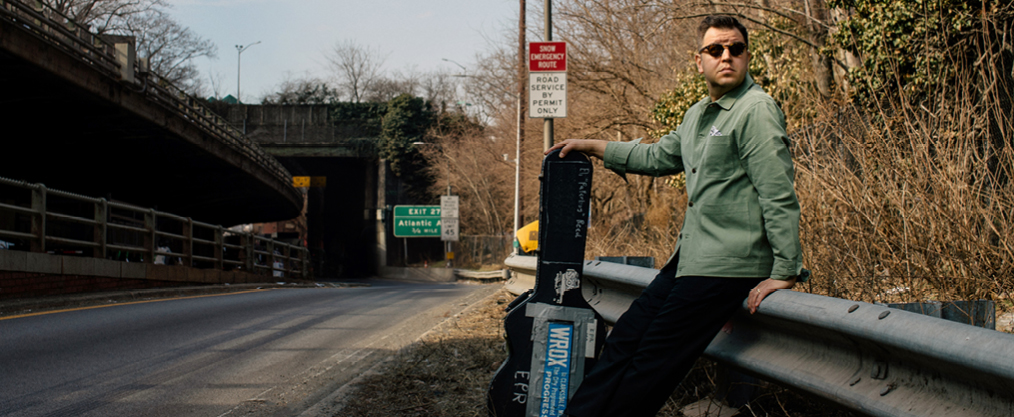 Subscribe and save! Subscription tickets start at $26. Tickets for individual shows will be announced later this summer.
Unabashedly expressive, Eli Paperboy Reed has been tearing up stages with his heart-stopping falsetto screams for over a decade. The Boston-born Reed spent his early years immersing himself in the juke joint culture of the Mississippi Delta and ministering music at the Chicago church of soul legend Mitty Collier.
With powerful vocals and strong pop sensibilities, Reed began turning heads, with NPR hailing his music "inspired, raw and powerful" and Uncut lauding its "urgent, electric energy." Joining him are The Harlem Gospel Travelers, a bold trio born out of a youth music education program led by Reed. Drawing on the '60s gospel quartet tradition with modern edges, they create an irresistibly joyful "musical transcendence" (PopMatters).
Don't miss these dynamic forces together in one soul-stirring night.
ABOUT THE HARLEM GOSPEL TRAVELERS
Things are looking up for The Harlem Gospel Travelers, who return here with a new album, a new lineup, and a new lease on life. Produced by Eli Paperboy Reed, Look Up! marks the group's first full-length release as a trio, as well as their first collection of totally original material, and it couldn't have come at a more vital moment.
The music still draws deeply on the gospel quartet tradition of the '50s and '60s, of course, but there's a distinctly modern edge to the record, an unmistakable reflection of the tumultuous past few years of pandemic anxiety, political chaos, and social unrest. The songs are bold and resilient, facing down doubt and despair with faith and perseverance, and the performances are explosive and ecstatic, fueled by dazzling vocal arrangements punctuated with gritty bursts of guitar and crunchy rhythm breaks.
TYPE OF EVENING:
Feel-good music night
Retro soul
Vintage vibes
WHAT TO EXPECT:
Explosive and ecstatic performers that'll have you moving
Dazzling vocal arrangements with gritty bursts of guitar and crunchy rhythm breaks
1 of the most compelling soul men of his time + 3 fresh, endearing new voices
COME WITH:
James Brown energy and smooth Temptations-era harmonies
Your own soul ready to be uplifted
Smiles from ear to ear
---
Anchorage Concert Association and CenterTix box office are the only authorized sellers of tickets to this show.