Kanekoa
The Hawaiian Grateful Dead
---
Friday, Nov. 11, 2022
7:30pm // Discovery Theatre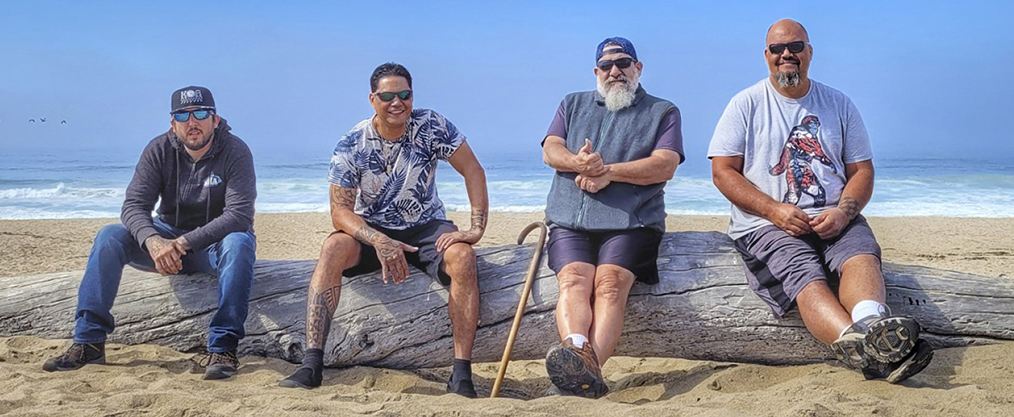 Subscribe and save! Subscription tickets start at $35.25.
To hear Kanekoa is to love them. One of Hawaii's premier live music experiences, Kanekoa's island jam-rock is redefining the power and possibility of the ukulele, much like local legend (and collaborator) Jake Shimabukuro. Infusing the four-stringed instrument with eclectic roots and flavors of reggae, blues, funk, jazz, and island music, these ukulele innovators are as much inspired by Hawaiian greats as Led Zeppelin and the Allman Brothers Band.
Guided by the culture and land of Hawaii, Kanekoa has earned a worldwide fan base – called Koaheads – including some big names: Mick Fleetwood, Los Lobos, and the Grateful Dead's Bill Kreutzman who called them "The Hawaiian Grateful Dead." Their fluid, liquid runs flow like waterfalls, recalling Jerry Garcia's tonal lyricism.
Get in the groove with Maui's mesmerizing jam masters.
TYPE OF EVENING:
Laid-back & electric
Island grooves
WHAT TO EXPECT:
Funky, homegrown Hawaiian-style jams
A mesmerizing live show where everyone is 'ohana
COME WITH:
Aloha spirit
An attitude of warmth and sandals (a.k.a. slippers)
---
UKULELE WORKSHOP WITH KANEKOA
Ukulele-powered Hawaiian jam-rock band Kanekoa shares their talent in this beginner level ukulele workshop. All ages and levels of experience welcome.
Thursday // Nov. 10 @ 3pm
Mountain View Library
---
Anchorage Concert Association and CenterTix box office are the only authorized sellers of tickets to this show.