Laura Cortese & the Dance Cards
The future of indie-folk
---
Friday, Jan. 27, 2023
7:30pm // Discovery Theatre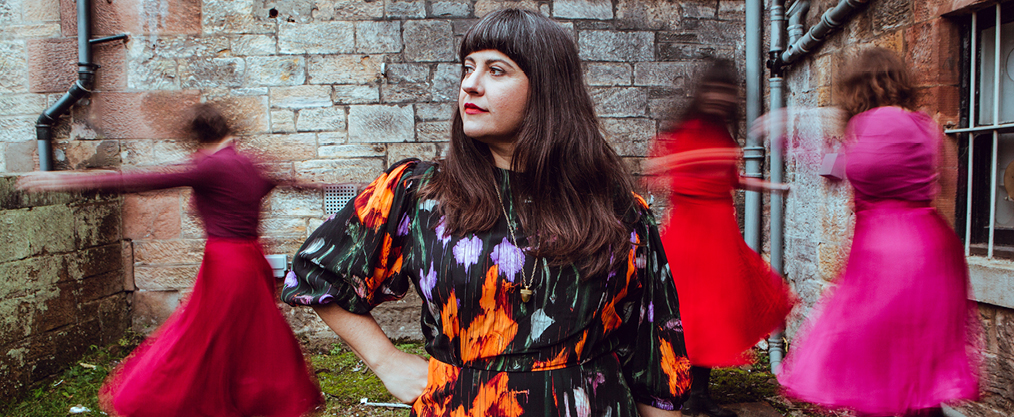 Subscribe and save! Subscription tickets start at $35.25.
Laura Cortese & the Dance Cards are like sonic magpies: curious adventurers traversing the world collecting melodies and rhythms that glitter like jewels. The common thread? The power of strings.
Schooled in the rituals of folk and led by master fiddler/vocalist Laura Cortese, this collective of Berklee College of Music alums throws out the rulebook, combining rich strings with edgy pop sensibility, dance-worthy grooves, and rock 'n' roll swagger to stretch the boundaries of what an indie-folk band can be. Highlights of their eclectic musical tapestry include collaborations with Band of Horses, Uncle Earl, Aiofe O'Donovan, and Pete Seeger at Newport Folk Festival.
Pencil in Laura Cortese & the Dance Cards and let this music sweep you up, carrying you away from everyday worries and into the arms of its cathartic embrace.
TYPE OF EVENING:
Women of folk-rock
Indie music night
Beautiful & unexpected night out
WHAT TO EXPECT:
An antidote to social confinement that fills your cup again, bringing relief and release
Lush sounds as rich and intricate as any symphony; as heartfelt and true as any country classic
Consummate musicianship, gorgeous vocals, and modern sonic arrangements married to the warmest of acoustic folk playing
COME WITH:
Your favorite dance partner
An eagerness to dismantle your idea of how a string band "should" sound
Your open invitation to leave hardships at the door and give in to the moment
---
Anchorage Concert Association and CenterTix box office are the only authorized sellers of tickets to this show.