Live from Laurel Canyon
Songs and stories of American folk rock
---
Saturday, Feb. 24, 2024
7:30pm // Discovery Theatre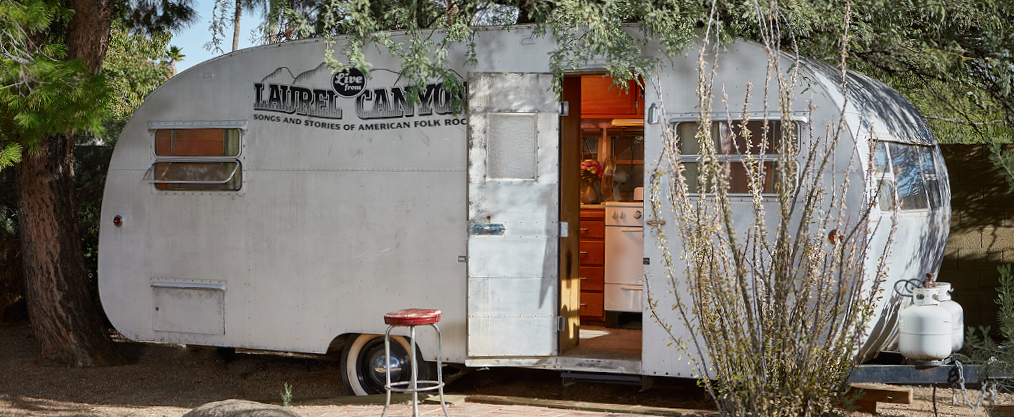 Subscribe and save! Subscription tickets start at $36.
From 1965 to 1976, a unique sound echoed through the Hollywood Hills in a place called Laurel Canyon. Psychedelic rockers, poetic singer-songwriters, and pop groups looking for an edge all flocked to the musical Shangri-la.
Live from Laurel Canyon - Songs and Stories of American Folk Rock is an evening of live music and legendary stories of some of "The Canyon's" most influential artists, including The Mamas and The Papas, the Byrds, Crosby, Stills & Nash, Joni Mitchell, and more. Much more than a 'tribute," Live from Laurel Canyon celebrates the California sound performed by today's top musicians, bringing new interpretations to the era's iconic songs. 
Step outside and into a bohemian backyard where strangers become your neighbors, bandmates, and closest friends.
TYPE OF EVENING:
Nostalgic night out
Rock music night
Hippies with harmonies
WHAT TO EXPECT:
"Behind the Music" style evening celebrating the music of a revolutionary era
The folk-rock songs you know by heart as if you're hearing them for the first time
Tales from rock 'n' roll central of the artists who changed the look, sound, and attitude of American music
A mellow weekend hangout at Mama Cass's house
COME WITH:
Your favorite jam partner
Plenty of harmony
A nod to the past and a look to the future
One person, two alone, three together, for each other
---
Anchorage Concert Association and CenterTix box office are the only authorized sellers of tickets to this show.