Lyric & Spirit
An International Celebration of Women's Voices
---
Friday, Nov. 3, 2023
7:30pm // Discovery Theatre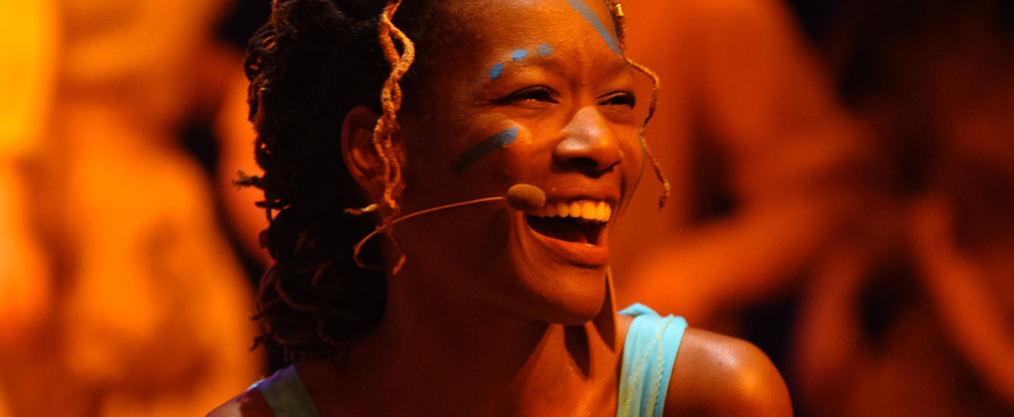 An international celebration of women's voices, Lyric & Spirit brings together female singers from around the world. Honoring the amazing variety and quality of female vocalists, the inaugural tour features innovative singer and guitarist Luísa Lacerda from Brazil, renowned Carnatic singer and flutist Varijashree Venugopal from India, and multi-talented vocalist Lenna Bahule from Mozambique.
In the style of International Guitar Night, each vocalist performs a solo set followed by a collaborative set showcasing the blending of their global cultures (plus a flute solo by Varijashree). This fall, take off on a musical trip around the world with Lyric & Spirit.
TYPE OF EVENING:
International music night
Wow-factor date night
Master musicians
WHAT TO EXPECT:
Versatile vocalists who'll leave you awe-struck
3 phenomenal singers representing the quality and variety of the human voice, all on one stage
A trip abroad with some of today's most talented artists
COME WITH:
Your musical passport ready to go
Appetite for learning and culture
Your favorite world traveler
---
Pre Concert Talk with Lisa Eyler | 6:30-7:00pm
Before the show starts, there will be a conversation and Q&A with Lida Eyler from 6:30-7pm. The event will take place inside the theatre and is free to all ticket holders.

Lisa Eyler is the President and CEO of the Alaska World Affairs Council. She has over 20 years of executive leadership in the nonprofit sector and has world across Alaska, Latin America, and other Arctic nations. She is dedicated to ensuring AKWorld's educational programming continues to engage our community as world events shape Alaska and Alaskans shape world events. As Lisa says, "We're a non-partisan organization that is passionate in pursuit of our mission to help Alaskans understand that we are a global crossroads, not a distant periphery."
---
LENNA BAHULE:
Lenna Bahule is a multi-talented artist—a Singer, Art Educator and Cultural Activist, born in Maputo, Mozambique. She's deeply involved in researching exchanges with the afro cultures and social movements of her country and other African diasporas. In Brazil where she lived for 7 years, she funded research about vocal music and the different ways of using the voice and body as a musical instrument and for artistic expression.
VARIJASHREE VENUGOPAL:
Varijashree was born to musician parents Sri H.S. Venugopal and Smt. T.V. Rama. She was found to have the rare ability to identify about 50 ragas when she was a 18 month old toddler and about 200 ragas at the age of 4.
Having trained in one of the strongest classical forms of music – Carnatic, Varijashree finds her own space and unique language by interspersing different genres of music and merging into various musical cultures, yet retaining the authencity of her musical roots. These cross cultural experiments have led to her work as a composer and song - writer spread across a variety of platforms such as Playback singing for Films, Tele soaps, Theatre productions, Short films, Albums, etc.
LUISA LACERDA:
Luísa Lacerda is a Brazilian singer and guitarist, graduated in classical guitar from the Federal University of Rio de Janeiro (UFRJ) and master in musicology from the Federal University of the State of Rio de Janeiro (UNIRIO). With her melodious voice and refined instrumental performance, she works in the production of her own shows, disseminating innovative work, with emphasis on the dissemination of songs by new composers of the contemporary scene.
---
Anchorage Concert Association and CenterTix box office are the only authorized sellers of tickets to this show.