Madison McFerrin
Suave neo-soul
---
Saturday. Oct. 7, 2023
7:30pm // Discovery Theatre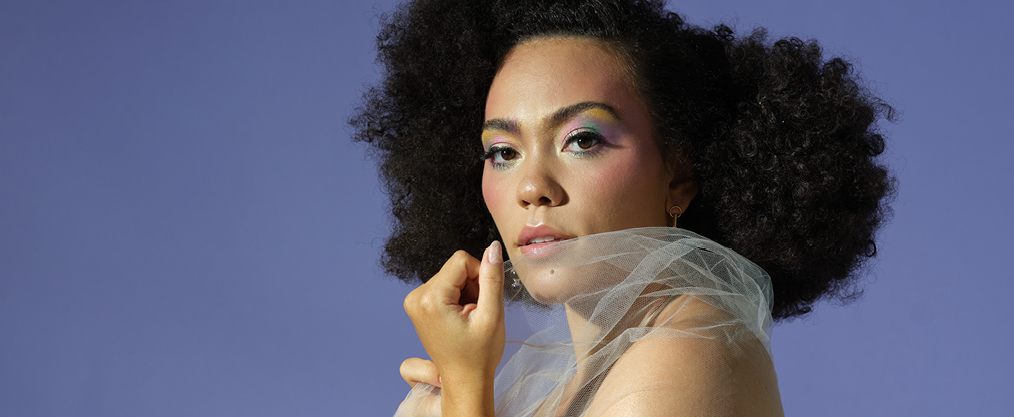 Subscribe and save! Subscription tickets start at $36. Tickets for individual shows will be announced later this summer.
Fiercely independent artist, producer, and songwriter Madison McFerrin has a warm, vulnerable voice that washes over you and pulls you in before you realize it. NPR muses she's "almost like a hypnotist: She creates expansive, atmospheric grooves that grow and bloom, layer by layer."
Born into a celebrated musical family, Madison McFerrin is paving her own lane with a career spanning three EPs and a recent debut album, performances at Lincoln Center, and collaborations with De La Soul and The Roots, which led to Questlove dubbing her early sound "soul-appella." Blending artistry and community building, the socially conscious McFerrin also uses her MAD LOVE initiative to provide space healing brought on by the pandemic.
Kick back and soak up smooth tones with one of today's most promising new faces.
TYPE OF EVENING:
Soulful night out
Artist on the rise
WHAT TO EXPECT:
An understated, compelling testament to the power and dexterity of the human voice
A delightful and lush blend of electronic, pop, jazz, and soul
COME WITH:
South by Southwest vibes
An appreciation for undeniable artistry and expressive depth
---
Anchorage Concert Association and CenterTix box office are the only authorized sellers of tickets to this show.