Madison McFerrin
Suave neo-soul
---
Saturday. Oct. 7, 2023
7:30pm // Discovery Theatre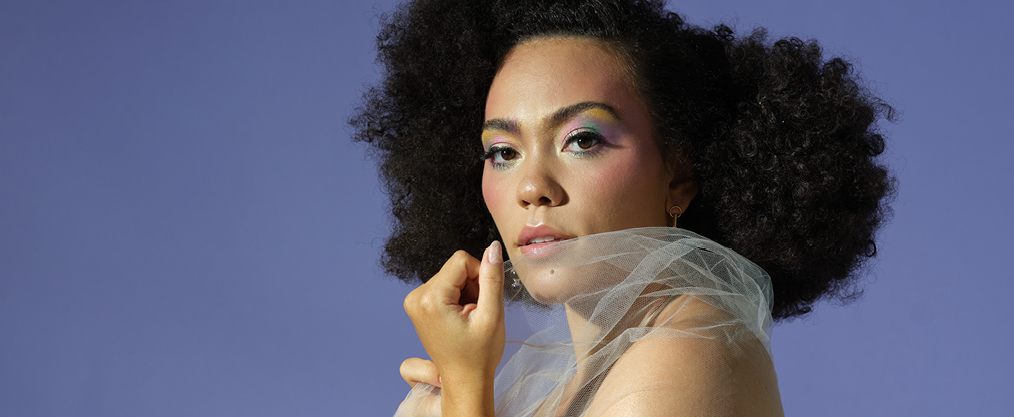 Fiercely independent artist, producer, and songwriter Madison McFerrin has a warm, vulnerable voice that washes over you and pulls you in before you realize it. NPR muses she's "almost like a hypnotist: She creates expansive, atmospheric grooves that grow and bloom, layer by layer."
Born into a celebrated musical family, Madison McFerrin is paving her own lane with a career spanning three EPs and a recent debut album, performances at Lincoln Center, and collaborations with De La Soul and The Roots, which led to Questlove dubbing her early sound "soul-appella." Blending artistry and community building, the socially conscious McFerrin also uses her MAD LOVE initiative to provide space for post-pandemic healing.
Kick back and soak up smooth tones with one of today's most promising new faces.
TYPE OF EVENING:
Soulful night out
Artist on the rise
WHAT TO EXPECT:
An understated, compelling testament to the power and dexterity of the human voice
A delightful and lush blend of electronic, pop, jazz, and soul
COME WITH:
South by Southwest vibes
An appreciation for undeniable artistry and expressive depth
---
Anchorage Concert Association and CenterTix box office are the only authorized sellers of tickets to this show.