Orquesta Akokán
Straight out of Havana
---
Friday, Sept. 30, 2022
7:30pm // Atwood Concert Hall
Sponsored By: Joanne & Brian Bennett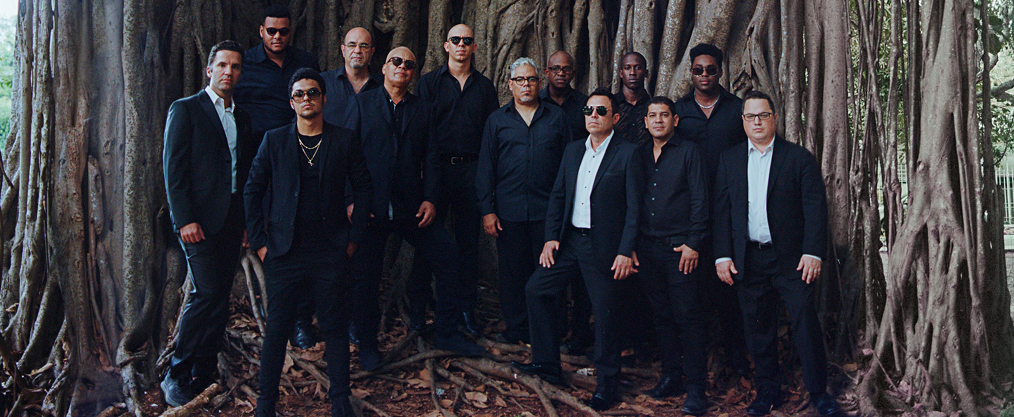 Subscribe and save! Subscription tickets start at $24.75.
Close your eyes and imagine you're transported to a dance club in Cuba in the late '40s – that relentless rhythm you hear is the heartbeat of Orquesta Akokán. With the island's finest players and dynamic singer José "Pepito" Gómez, these 21st century hotshots are polishing the golden sound of mambo with a contemporary sheen and powerful sense of akokán, meaning "from the heart" or "soul."
Since bursting onto the global music scene only four years ago, these Grammy-nominated fireballs have lit up stages worldwide, including selling out Lincoln Center, and topping NPR Music's annual "Best of" lists with grooves "as intense as a runaway train."
Bask in musical sunshine as Orquesta Akokán warms your heart and satisfies your soul. ¡Bailamos!
TYPE OF EVENING:
Big Band meets Buena Vista Social Club
Latin music night
Global grooves
WHAT TO EXPECT:
A blazing ensemble of deeply soulful mambo
A living salute to mambo's mid-century heyday
COME WITH:
Your best dancing shoes
Your heartstrings tuned to the tropics
---
Preshow Dance Lesson w/ Anaya Latin Dance | 6-7PM Atwood Lobby
Make a night of it! Join Cuban dance duo Ciro & Liz Anaya of Anaya Latin Dance for a free dance lesson in the Atwood lobby before the show. Available for all ticket holders from 6pm-7pm.
About Anaya Latin Dance // Teaching in Alaska since 2018, their dance classes, courses, and workshops mainly focus on Cuban salsa (casino, timba) for individual dancers ("salsa suelta"), for partners/couples, and for groups of partners/couples ("rueda de casino"). They also teach other Cuban social and popular dances, including the genres of son, mambo, and chachachá, incorporating other Cuban and Afro-Cuban elements to the extent of their collective knowledge and capacity.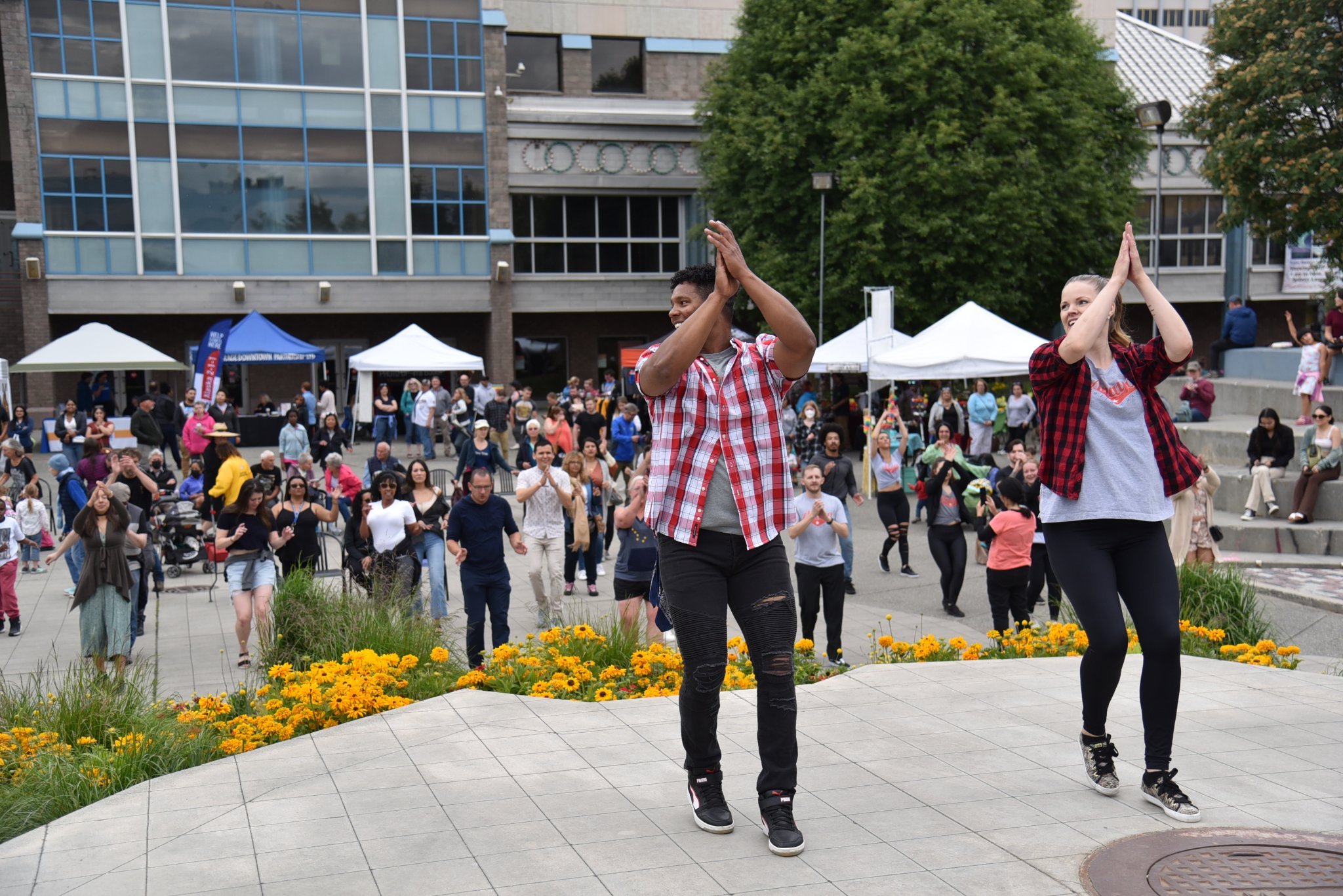 Preshow Talk with Zach Munoz | 6:30-7pm Atwood Concert Hall
Enhance your concert experience with a pre-show talk. Hosted by Anchorage musician Zachary Munoz, you will get insight and background to Cuban music, rhythms, and culture before the performance. Munoz heads up the Uno Jazz Orchestra. They play live in venues across Anchorage.
About Zach Munoz // The UNO Jazz Orchestra is Alaskas newest Latin Jazz band. The band is made up of several South Texas musicians who grew up playing Latin music by the border of Mexico. UNO Jazz Orchestra is directed by Zach Munoz from Corpus Christi, TX. He has performed with/opened for artists such as the Kumbia Kings, Jenifer Peña, Mariachi Sol De Mexico, and Ludacris. He has toured internationally from Mexico, Spain, and France with professional orchestras, and is now a full time musician with the Alaska Army Band.
---
Anchorage Concert Association and CenterTix box office are the only authorized sellers of tickets to this show.