Royal Wood
Majestic melodies
---
Friday, Nov. 5, 2021
7:30pm // Discovery Theatre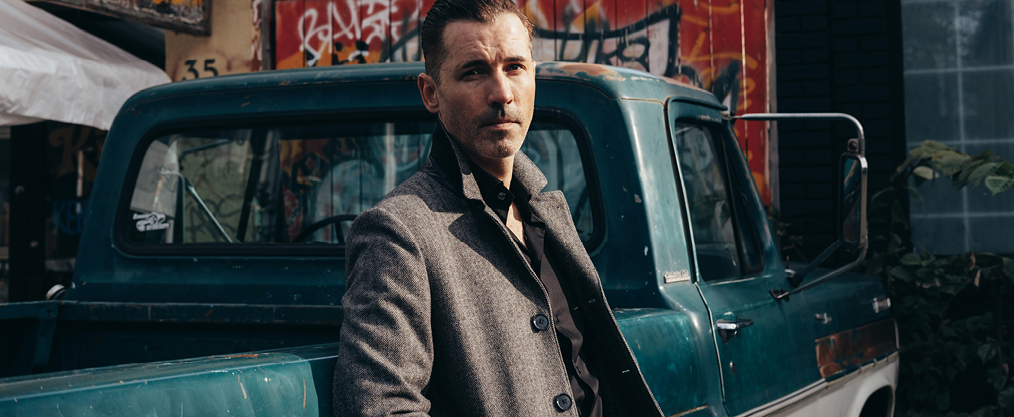 Comforting and soul-soothing, the sounds of singer-songwriter Royal Wood feel like the warm embrace of an old friend or the sweetness of a first kiss. It's fitting for the Toronto-based musician and producer, who's always marveled at the mystery and beauty of life.
Growing up in a musical household, multi-instrumentalist Royal (named after his great-grandfather) developed his musical and storytelling talents early, earning iTunes Songwriter of the Year and drawing comparisons to Randy Newman, Jeff Buckley, and Rufus Wainwright. Now with over a dozen albums, multiple Juno nominations (the Canadian equivalent of a Grammy), shared stages with David Gray and being Bonnie Raitt's "very special guest" on her national Canadian tour under his belt, he's celebrating "the most important reason we live now more than ever – to love and to be loved."
Give yourself the supreme treat of experiencing Royal Wood live – you just might fall in love.
Performing with students of Alaska Youth Orchestras

TYPE OF EVENING:
Indie music night
Smooth and serene
WHAT TO EXPECT:
Heartfelt and poignant songs from a true musical talent
Contemplative and classy night out that'll make you feel grateful to be alive
An ode to the classic styles of both Tin Pan Alley and Laurel Canyon
COME WITH:
An open heart
Your guitar-toting troubadour