Straight No Chaser
Back in the High Life Tour
---
Saturday, Mar. 5, 2022
7:30pm // Atwood Concert Hall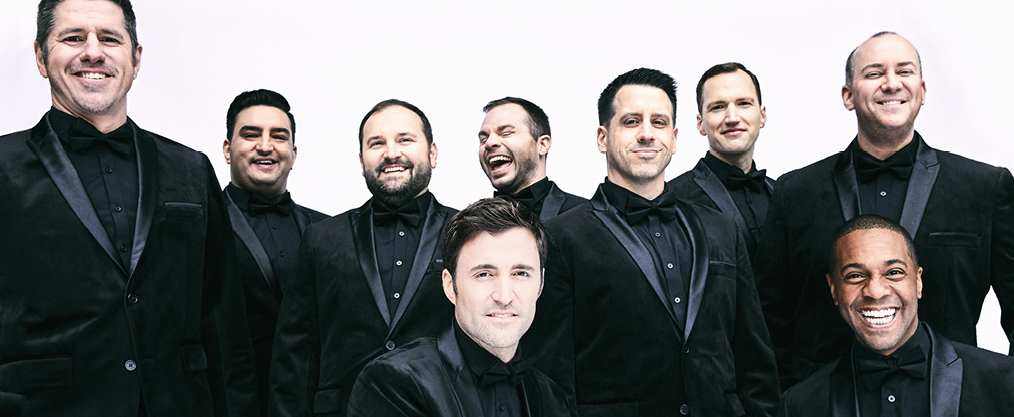 If the phrase "male a cappella group" conjures up an image of college students in khakis singing on ivied campuses...think again. Straight No Chaser are neither strait-laced nor straight-faced, but neither are they vaudeville-style kitsch. They've emerged as a phenomenon with a massive fanbase and a long list of accomplishments including 2 gold-certified albums, over 2 million albums sold, and over a million concert attendees worldwide, including a sold-out show on their first Anchorage visit in 2017.
Straight No Chaser is the real deal: the captivating sound of nine unadulterated human voices coming together to make extraordinary music that is moving people in a fundamental sense... and with a sense of humor.
Come see why so many fans are under the influence of Straight No Chaser's unforgettable live shows.
TYPE OF EVENING:
A cappella with a twist
Family night out
Humorous and harmonious
WHAT TO EXPECT:
Nine breathtaking voices that'll move you to laughter and tears (maybe at the same time)
An acoustic puzzle where everything fits perfectly
No instruments, just amazing vocals
COME WITH:
A love for current hits
Your friend who's seen "Pitch Perfect" too many times
Ready for a riff-off
Anchorage Concert Association and CenterTix box office are the only authorized sellers of tickets to this show.