Parlor in The Round
Summer Concert Series
---
Thursday, July 7 at 6:30pm
6:30pm // Cuddy Park
Sponsored By: Atwood Foundation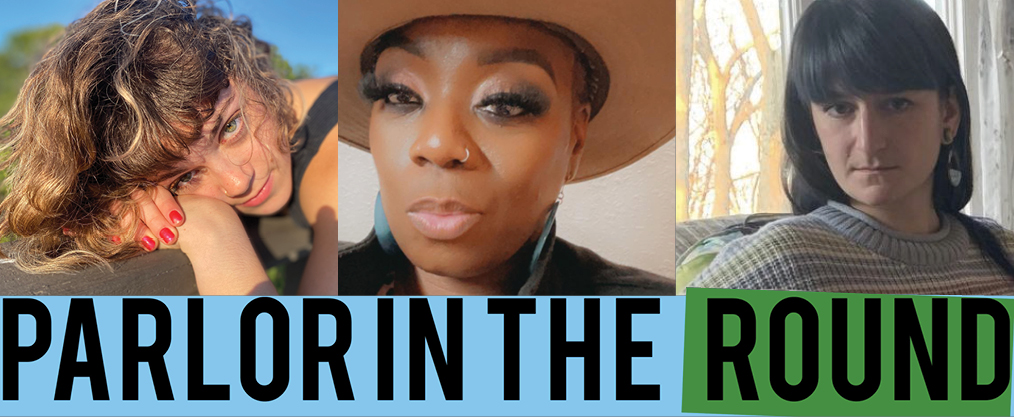 Anchorage Concert Association is proud to present Parlor In The Round feat: Ava Earl, Misha Baskerville (Sankofa) & Sara Wash Your Hands live at Cuddy Park in for our Summer Concert Series 2022 – bringing live music right to your neighborhood.
Papaya Tree and Jerome's Kitchen will have food available for purchase.
ABOUT THE SUMMER CONCERT SERIES
The Summer Concert Series features local artists in neighborhoods across Anchorage. A partnership with Anchorage Concert Association and Anchorage Park Foundation, this free concert series brings people together in their own neighborhoods to enjoy live music and the beauty of our parks and trails. The Summer Concert Series is sponsored by Atwood Foundation.
ABOUT PARLOR IN THE ROUND
Borrowing from the guitar pull tradition of porches and campfires, songwriters from all walks of Alaskan life (and some beyond) will trade songs and stories as they are inspired by each other and the audience. After the intermission, tradition is cast aside as the musicians dive into collaborations, jocular inventions and premeditated musings all based on written submissions from the audience
Kevin Worrell hosts this summer concert, drawing out the strength and vulnerability of each artist while holding the crowd closely throughout the performance. Expect to lean in and laugh out loud at Parlor in the Round. The list of things that we can achieve in perfect unison as a community is very short. Silence is one of them. At Parlor In The Round our audience holds a "listening room" atmosphere during the performance. Smiles and laughter are encouraged! Sidebar conversations are strictly prohibited.
Alaskan underpins East Nashville edge as Earl explores life through her songs.
Wash Your Hands is a demolition derby of intelligence, humor and punk that profiles the anxiety of daily life with a smirk.
MISHA BASKERVILLE
Soulful, intense, and poised, Baskerville delivers a vocal performance to match the mastery her fans know of her work with Sankofa Dance Theater Alaska.