ALAXSXA | ALASKA
Spellbinding history and cross-cultural encounter in the 49th state
---
Oct. 5 & 6, 2018
Sydney Laurence Theatre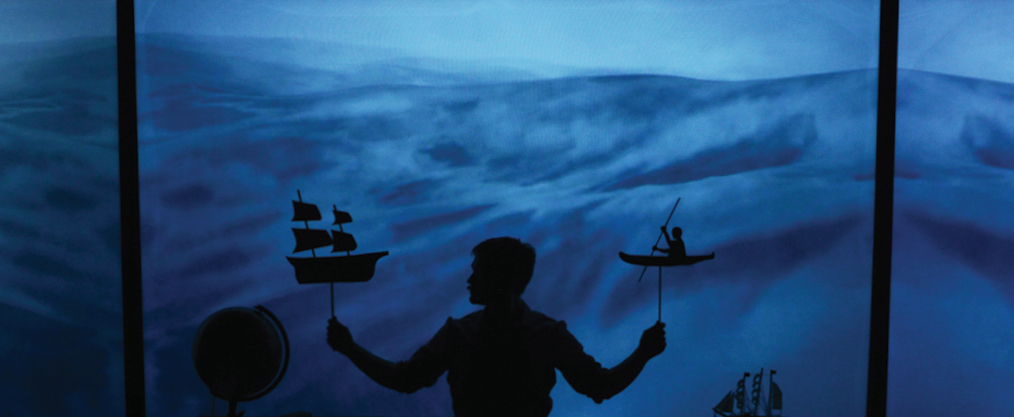 "Cultures collide and coexist in Ping Chong + Company's sumptuous anthropological collage ALAXSXA | ALASKA. This theatrical feast bursts with vitality as vast as its subject." -Time Out New York.
Created by innovative theater masters Ping Chong + Company, ALAXSXA | ALASKA (uh-LUCK-shkuh) weaves puppetry, video, recorded interviews, and yuraq (Yup'ik drum and dance) in a collage of striking contemporary and historical encounters between Alaska Native communities and newcomers in our state.
Performers Ryan Conarro, Gary Upay'aq Beaver (Central Yup'ik), and puppeteer Justin Perkins reveal little-known histories — at times humorous, at times tragic — and juxtapose them against their own personal histories as "insider" and "outsider" in The Last Frontier. Experience intimate encounters with a multimedia performance as epic as the changing landscapes of Alaska.
Since 1975, New York-based Ping Chong + Company has produced theatrical works addressing the important cultural and civic issues of our times, striving to reach the widest audiences with the greatest level of artistic innovation and social integrity.
Contains explicit language.
Tickets start at $26 with a subscription of 3 or more shows. Tickets for just this show start at $32.50.
Partners include Bunnell Street Arts Center, Cook Inlet Housing Authority, and The CIRI Foundation
Sponsored by KNBA | Supported by Worldwide Movers
"ALAXSXA | ALASKA weaves a spellbinding history of the 49th state."
– The Village Voice
TYPE OF EVENING 
Powerful portrait of place
History date night
WHAT TO EXPECT 
Thoughtful and inventive contemporary theater
COME WITH
Boundaries ready to be pushed
"Mr. Chong is a theatrical magician with heart and an acute sense of history."
–The New York Times

Buy tickets
Post-show Q&A
Enjoy a post-show dialogue sessions hosted by First Alaskans Institute in the Voth Hall at the PAC after the show.

Encounters | Alaska
An archive of real stories of cross-cultural encounter in Alaska. During the making of ALAXSXA | ALASKA, Ping Chong + Company artists spent time in numerous Alaska communities, asking questions about cross-cultural encounters in The Last Frontier. The full range and scope of those stories is shared in Ping Chong + Company's curated archive: encountersalaska.org

Buy tickets
2018 Alaska Tour Dates
Sydney Laurence Theatre, Anchorage - Oct. 5-6
Nanwalek School, Nanwalek - Oct. 9
Mariner Theater, Homer - Oct. 12-13
Presentations & Dialogues at First Alaskans Institute Elders & Youth Conference, Dena'ina Center, Anchorage
– Oct. 15-17
Unalakleet School, Unalakleet – Oct. 19
Anthony A. Andrews School, St Michael – Oct. 23
Tukurngailnguq School, Stebbins – Oct. 25
---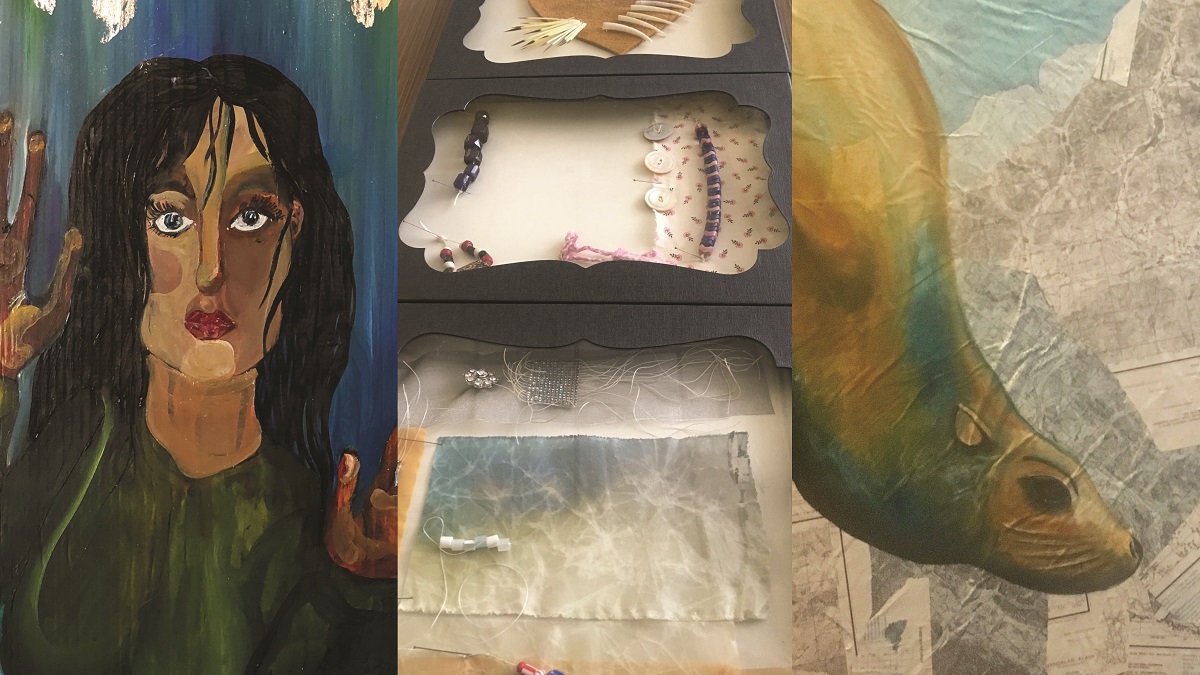 Anchorage Concerts Art Exhibition
6-8 p.m. Friday, Oct. 5 and 6:30 p.m.-8 p.m. Saturday, Oct. 6, Voth Hall at Alaska Center for the Performing Arts (PAC)
Celebrating the work of Alaska Native artists, including Percy Avugiak, Allie High, Benjamin Schleifman, Drew Michael, Heather Hanak Dongoski, Tammy Holland, William Kozoloff, and Danielle Larsen, the exhibition's curator.
Image features works by Tammy Holland, Heather Hanak Dongoski, and Danielle Larsen