Break of Reality
You had me at cello
---
Friday, March 29, 2019
7:30 p.m. (limited seating) & 10 p.m. // Discovery Theatre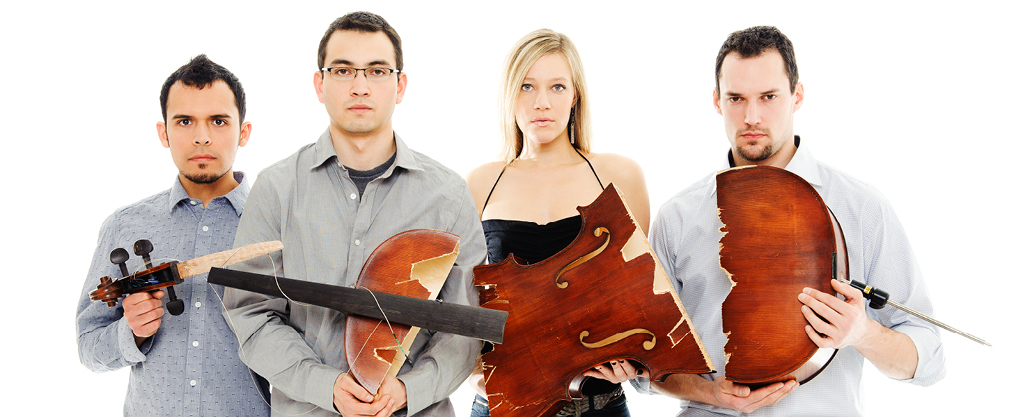 "Classic Rock" takes on a whole new meaning when Break of Reality hits the stage. The quartet blends classical technique and rock melodies into boundary-breaking cello rock music.
With a sound that is cinematic, subdued, and heavy all at once, Break of Reality performs original songs, as well as interpretations of music from artists ranging from Bach to Tool and Metallica. The band has sold out concerts worldwide, and their "Game of Thrones" cover has more than 19 million views on YouTube. Fans of Led Zeppelin, Radiohead, and Yo-Yo Ma are finally getting acquainted.
Break of Reality sold out on their last two visits to Anchorage. Don't miss this chance to enjoy cellos "rock out like they mean it."
TYPE OF EVENING 
School of rock, with a major in cello
WHAT TO EXPECT 
Intense cello jams
COME WITH
A white glove/leather glove attitude
The 7:30 p.m. show has limited tickets remaining. More seats may open up. Stay tuned with our Facebook event and CenterTix.

Tickets for the 10 p.m. late-night set start at $20 with a subscription of 3 or more shows. Individual tickets for the late-night set start at $25.
SPONSORED BY

Special Guests
Members of the South High Orchestra join Break of Reality during the 7:30 p.m. show.