JigJam
O'Mericana music
---
Friday, March 22, 2019
7:30 p.m. // Discovery Theatre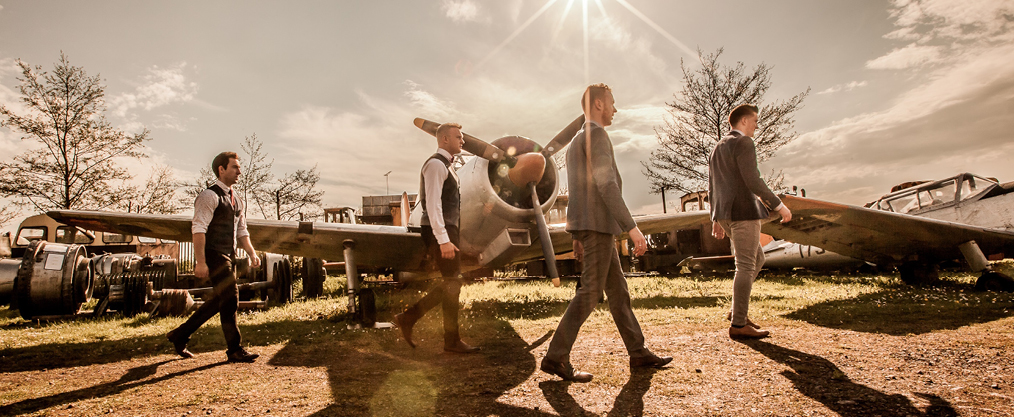 Like the purest Irish whiskey − simultaneously smooth and a kick-in-the-pants − JigJam blends traditional Irish folk music with bluegrass and Americana to deliver precision with a punch. Propelled by onstage energy and virtuoso ability, the four multi-instrumentalists from the Midlands draw comparisons to The Punch Brothers and have been called "the best Irish group so far in bluegrass." Fueled by guitar, banjo, fiddle, mandolin and double bass, the lads harness the Celtic music of their youth and outfit it with a heaping helping from the hollers. Catch these award-winning, rising stars of Celtgrass on their way up. You'll have a seat, but with these foot-stomping tunes, you may not want to use it.
TYPE OF EVENING 
Sparkling, innovative, and infectious
Folky Music Night
WHAT TO EXPECT 
Best Irish band in bluegrass
COME WITH
Your own blend of Irish charm and Americana heart
Tickets for JigJam start at $40.25 for adults and $30.50 for youth.

The show has limited seats remaining. More tickets may become available closer to the show. Check the Facebook event and CenterTix box office for more information.

SPONSORED BY

Wednesday, March 20, 6-7 p.m.
Alaska Music and Sound, Home of the Horn Doctor (1000 Ingra St.)
Jamie, Cathal, Daithi, and Gavin will discuss their unique blend of Irish and Americana music and give you a sneak peek at their performance. Free, limited to first 50 people. Learn more
Pre-show talk
Enjoy a free pre-show talk in the theatre Friday, March 22, 6:30-7 p.m. You do not need to be a ticket holder to attend.