Kaumakaiwa Kanaka'ole
Aloha state of mind
---
Friday, Jan. 25, 2019
7:30 p.m. // Discovery Theatre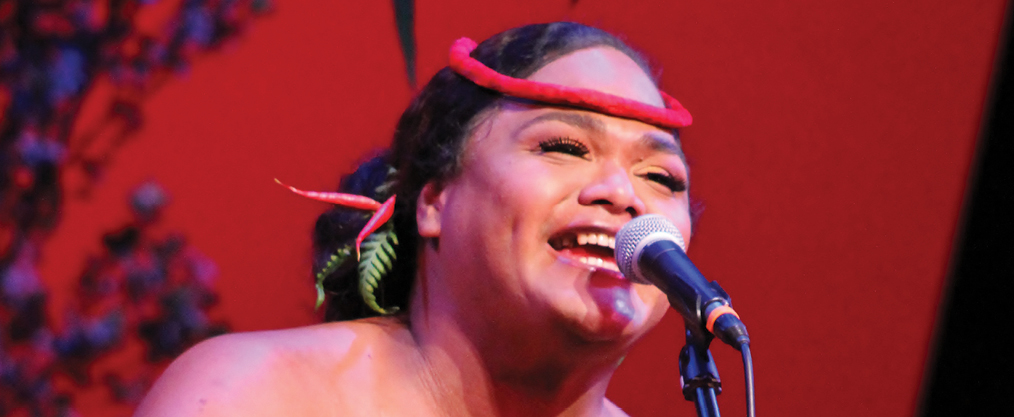 Kaumakaiwa Kanaka'ole (pronounced Kao-mah-kah-EE-vah Kah-nah-kah-OH-ley) knows her roots, and she savors and celebrates them. Heralded as the emerging voice of Hawaii's new generation, her songs and chants in her native language are steeped in the island's lush landscape, her heritage, and her history. From a family whose contributions to Hawaiian art and culture stretch back eight matrilineal generations, Kanaka'ole's range is as remarkable as Hawaii's ancient traditions. She deftly transitions from booming contralto to sharp soprano − she calls the latter her "skinny girl voice" − and also incorporates dance. Her performances range from soulful to sly as she sprinkles her songs with playful commentary and storytelling. Transport yourself to the islands with this remarkable and riveting performer.
TYPE OF EVENING
Cultural treasure
An island escape 
WHAT TO EXPECT 
Deep Hawaiian roots and immense talent
Primal power of hula
COME WITH
Connection to land and life
Tickets start at $32 for adults and $24 for youth 18 and under with a subscription of 3 or more shows. Tickets for just this show start at $40.25 for adults and $30.50 for youth.