Monty Python's Spamalot
Always look on the bright side of life
---
May 7-12, 2019
Atwood Concert Hall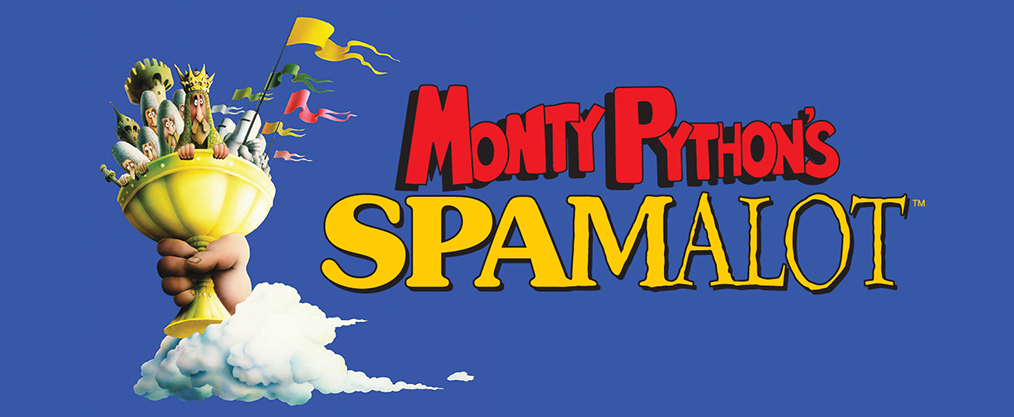 The Tony Award-winning Best Musical, Monty Python's Spamalot tours the country searching for the Holy Grail with a one-week-only stop in Anchorage.
This outrageous musical comedy is lovingly ripped off from the film classic "Monty Python and the Holy Grail" with a book by Eric Idle and music and lyrics by the Grammy-Award-winning team of Mr. Idle and John Du Prez. Spamalot tells the tale of King Arthur and his Knights of the Round Table as they embark on their quest for the Holy Grail.
Flying cows, killer rabbits, taunting Frenchmen, and show-stopping musical numbers are just a few of the reasons audiences worldwide are eating up Spamalot!
Tickets start at $38 for adults and $35 for youth 18 and under with a subscription of 3 or more shows. Tickets for just this show start at $49.25 for adults and $46.25 for youth.
BROADWAY IN ANCHORAGE BROUGHT TO YOU BY

TYPE OF EVENING 
Laugh-out-loud hilarity
Dead-on comic delight
WHAT TO EXPECT 
Dancing divas, flatulent Frenchmen, killer rabbits, and one legless knight
COME WITH
Coconuts and brave minstrels
SHOW TIMES
Tuesday, May 7 - 7:30 pm
Wednesday, May 8 - 7:30 p.m.
Thursday, May 9 - 7:30 p.m.
Friday, May 10 - 8 p.m.
Saturday, May 11 - 2 p.m. & 8 p.m.
Sunday, May 12 - 2 p.m. & 7:30 p.m.
All performances at the Atwood Concert Hall. Runs approximately 2.5 hours including intermission.
ASL
An ASL Interpreter can be arranged for the 2 p.m. matinee Sunday, May 12. Please contact CenterTix by noon Friday, April 19, to request this service.
BROADWAY IN ANCHORAGE LOTTERY
A limited number of tickets will be available each performance at a pre-show lottery for $25 apiece. Learn more.