Our Town
Our Town is your town
---
Nov. 9-25, 2018
Sydney Laurence Theatre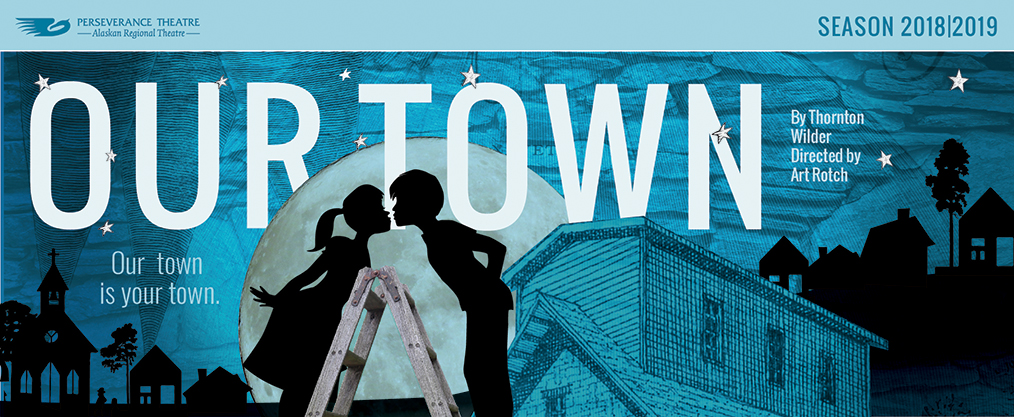 Welcome to Our Town, the award-winning play that that has drawn in audiences for eighty years. Our Town embraces the layers it takes to build the communities that sustain us. Set in every small town of your imagination and memory, Thorton Wilder's spare classic captures the depth of humanity through careful attention to everyday happenings, and will spark with the energy of Perseverance Theatre's Alaskan actors. Our Town is your town.
By Thornton Wilder
Directed by Art Rotch
TYPE OF EVENING
Classic
Family Fun
A great evening with friends
WHAT TO EXPECT
A dive into the imagination
COME WITH
Your love of classic theatre
Relatable: If you liked Of Mice and Men, To Kill a Mockingbird, or Cat on a Hot Tin Roof, you'll love Our Town.
Presented by Perseverance Theatre.
Perseverance Theatre shows can be included in an Anchorage Concert Association subscription! Select three or more shows and save.