The Sweet Remains
Honey-coated harmonies
---
Friday, Oct. 5, 2018
7:30 p.m. // Discovery Theatre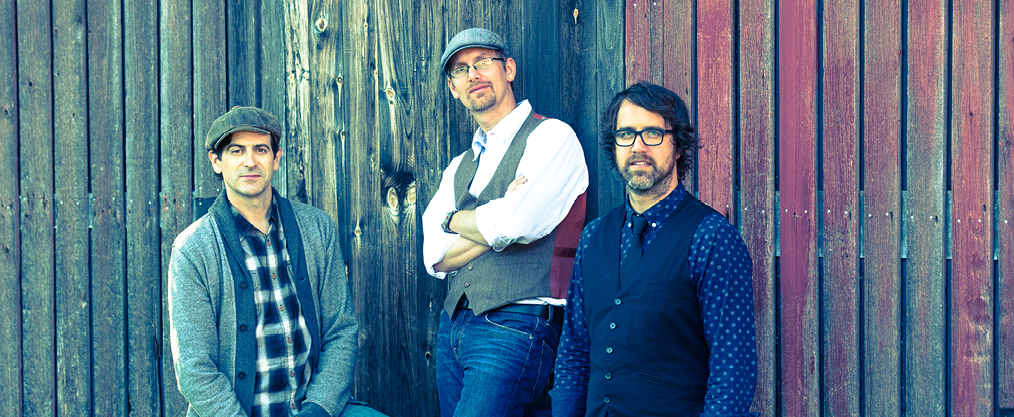 Three gifted and charismatic singer-songwriters gathered in a Rhode Island hotel room for a jam session in 2007 and emerged with the genesis of something divine. Rich Price, Greg Naughton, and Brian Chartrand became The Sweet Remains, a folk-rock group whose strong, evocative lyrics have been compared to folk-rockers Ray LaMontagne and David Gray.
But it's their smooth-and-sweet-as-crème-brûlée harmonies that harken back to groups like Crosby, Stills & Nash and Simon & Garfunkel. The trio starred in ''The Independents,'' a 2018 feature film loosely based on the band's career, and have garnered more than 30 million plays on Spotify, a rare milestone for an indie band.
Settle in for a warm, charming concert of gorgeous harmonies and inviting melodies.
TYPE OF EVENING
Indie music night
Folk-rock to fall in love
WHAT TO EXPECT 
A comforting cup of coffeehouse pop
COME WITH
Your guitar-toting troubadour
Tickets start at $32 with a subscription of 3 or more shows. Tickets for just this show start at $40.25.

In the Community
In addition to this performance, The Sweet Remains will connect with members of the local music community through the Alaska Songwriters Association.
Anchorage Concerts Art Exhibition
6-8 p.m. Friday, Oct. 5 and 6:30 p.m.-8 p.m. Saturday, Oct. 6, Voth Hall
Celebrating the work of Alaska Native artists, including Percy Avugiak, Allie High, Benjamin Schleifman, Drew Michael, Heather Hanak Dongoski, Tammy Holland, William Kozoloff, and Danielle Larsen, the exhibition's curator.

Pre-Show Talk
Enjoy a free pre-show talk from 6:30 to 7 p.m. in the theatre, hosted by Steve Bacon of the Alaska Songwriters Association and The Sweet Remains.