Perseverance Theatre's Teenage Dick
Even Machiavelli went through puberty
---
Canceled
Sydney Laurence Theatre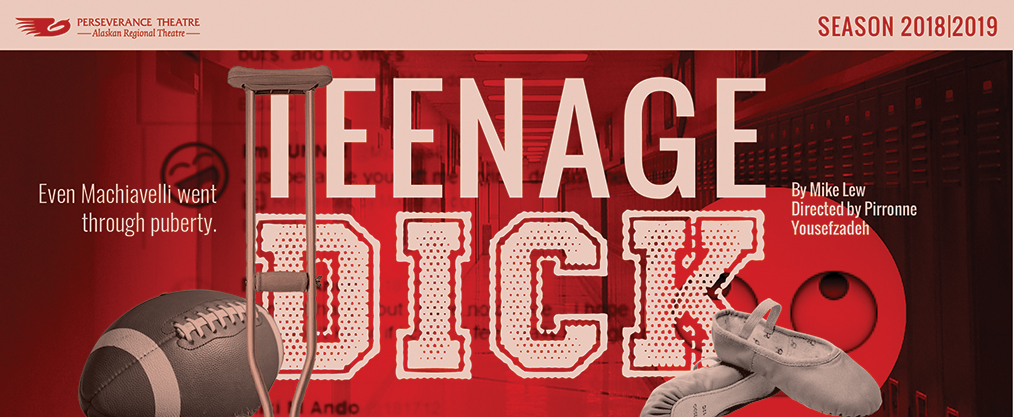 Perseverance Theatre announced that Teenage Dick will not happen in the 2018/2019 season. If you purchased tickets to this show through an Anchorage Concert Association subscription, you will receive if refund through your original payment. If you do not receive the refund by Monday, July 9, please call the Anchorage Concert Association at 907-272-1471. Thank you.

__

Richard's cerebral palsy might make him late to class, but it doesn't stop him from winning the girl, or mastering the art of deceptions based on his Machiavellian belief that it's better to be feared than loved. Student council secretary, and "third in line" purse strings wielded by the student president, Eddie, Richard finds the mere idea of power going to his head. Loosely inspired by Shakespeare's Richard III, Teenage Dick is a bubbling cauldron of youthful tragedy.
By Mike Lew
Directed by Pirronne Yousefzadeh
If you liked They Don't Talk Back, Othello, or God of Carnage, you'll love Teenage Dick.
Presented by Perseverance Theatre.
Perseverance Theatre shows can be included in an Anchorage Concert Association subscription! Select three or more shows and save.