The Texas Tenors
America's favorite tenors
---
Saturday, March 9, 2019
7:30 p.m. // Atwood Concert Hall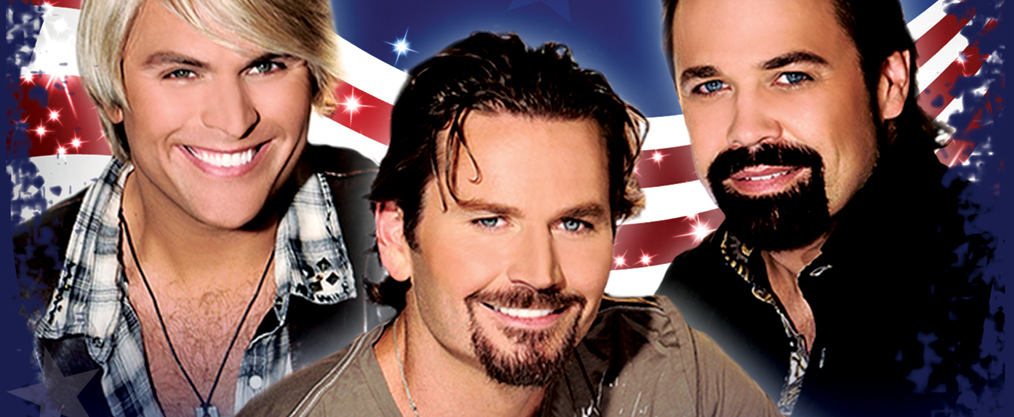 Since their whirlwind debut on "America's Got Talent" in 2009, The Texas Tenors have garnered an enthusiastic fan base and long list of accolades, including three Emmy Awards.
Though the backgrounds of Marcus Collins, John Hagen, and JC Fisher include opera and musical theater, the trio's set list is as unrestrained and expansive as the Lone Star State. Their musical range varies from classical to country, Broadway to boot-scootin', and pop to patriotic. Think contrasts as vast as Bruno Mars and Puccini.
The Texas Tenors thrill audiences with their breathtaking voices, humor, and ample cowboy charm.
Spend the evening enjoying music from around the globe alongside songs that celebrate our nation. Saddle up and grab the reins tight as the Texas trio rides into The Last Frontier.
Tickets for The Texas Tenors start at $32.50 for adults and $23.75 for youth.
SPONSORED BY

"The trio of John Hagen, Marcus Collins and JC Fisher deliver a tight vocal performance with spine-chilling harmonies, all presented with a touch of humor and charm."
TYPE OF EVENING 
Classical to classic country
Feel-good music night
WHAT TO EXPECT 
Happy trails ahead
COME WITH
Your cowboy boots and best blue jeans
With their Emmy Award winning PBS special now airing across the country, and Billboard chart topping albums, it's easy to see why The Texas Tenors are America's favorite new tenors.