Vusi Mahlasela
The voice of South Africa
---
Friday, Oct. 12, 2018
7:30 p.m. // Discovery Theatre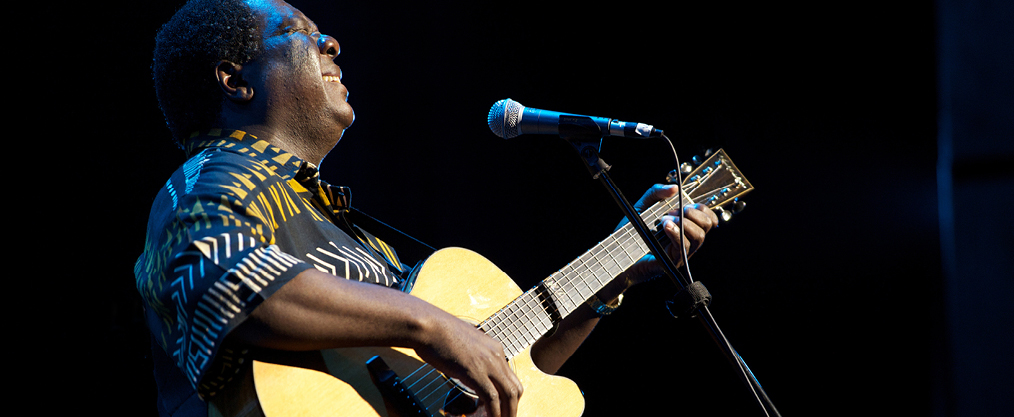 Known simply as "The Voice" in his home country, Vusi Mahlasela is one of South Africa's most celebrated musicians and cultural activists. His music was born out of the struggle against apartheid, and he performed his song "When You Come Back," honoring political exiles, at Nelson Mandela's presidential inauguration in 1994. "The Voice" was soon heard all over the world, sharing his songs of truth and hope and sharing stages with Dave Matthews Band, Sting, Angelique Kidjo, and Josh Groban. "I've seen him perform around the world and he never fails to connect with sparkling results and joyous energy." –Taj Mahal. Experience this optimistic, sincere singer-songwriter who'll lift your spirits and speak right to your heart.
TYPE OF EVENING 
Uplifting and soulful
International music night
WHAT TO EXPECT
Songs of truth and hope from a mesmerizing master
COME WITH
Hope and inspiration
Tickets start at $32 with a subscription of 3 or more shows. Tickets for just this show will be available in August, starting at $40.25.