International Guitar Night
The world on a string
---
Friday-Saturday, Jan. 17-18, 2020
7:30 p.m. // Discovery Theatre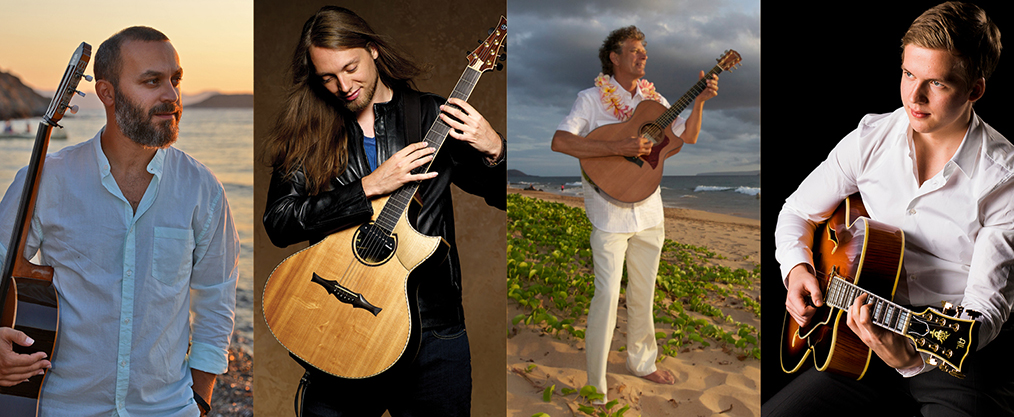 After back-to-back sold out shows, the mobile guitar festival and fan favorite International Guitar Night returns to Anchorage with a new cast of guitar luminaries. They will perform solos, duets, and quartets that highlight the virtuosity and diversity in the world of acoustic guitar.
For the 20th Anniversary Tour, a phenomenal lineup awaits you: Mike Dawes hosts from England with his incredible two-hand contemporary style. He is joined by electrifying jazz virtuoso Olli Soikkeli from Finland (who thrilled Alaska audiences in 2017 with his group Rhythm Future Quartet), groundbreaking fretless guitarist Cenk Erdogan of Turkey, and Hawaiian Slack Key master Jim "Kimo" West.
Don't miss this veritable United Nations of guitar powerhouses.
TYPE OF EVENING
Wow-factor date night
Music appreciation master class
WHAT TO EXPECT
Gifted guitarists who'll leave you awe-struck
COME WITH
Your bags packed for musical escape