Outreach
---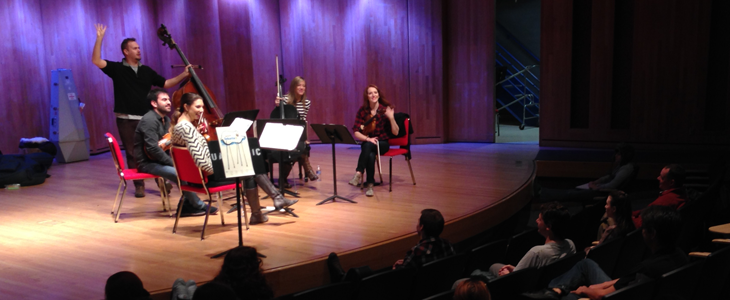 Community Events
In addition to bringing world-class performances to Anchorage, Anchorage Concert Association visiting artists connect with our community through workshops, house concerts, secret shows, and other events. Anchorage Concert Association also offers opportunities for Anchorage-area students to enjoy the arts. Artists visit schools and hold field-trip style performances for students at the theatre. Our priority is to make our community a place with great access to the performing arts.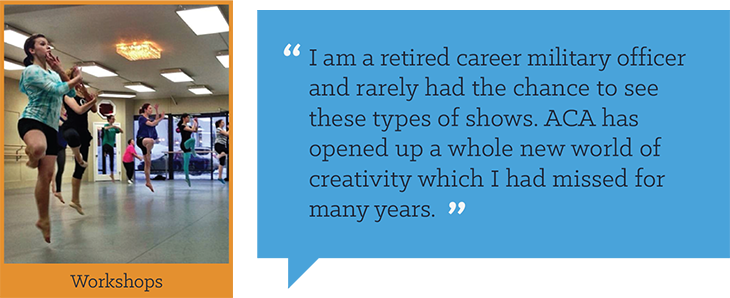 2015/2016 inspiration and entertainment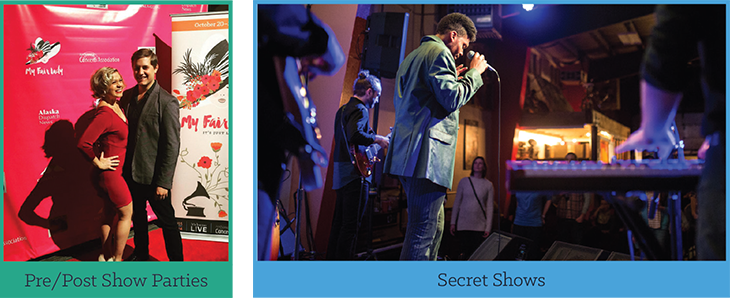 Pre-Show Parties
Join us before many shows for a pre-show party! These events are generally held in the Sky Bridge or the Voth Hall at the Alaska Center for the Performing Arts before select shows, and feature wine and appetizers from a local restaurant partner.
Upcoming pre-show parties for 2018/2019 season shows will be posted late summer 2018.
Pre- or Post-Show Talks
Enhance your concert experience with these free talks held in the theatre before many performances. A local expert will give insight into the type of performance you are about to see and give you background information on the artist. On occasion, the artists join as well. You do not need to be a ticket holder to attend these talks.
Talks for 2018/2019 season shows:
For questions regarding any of our events, please call (907) 272-1471 or email info@anchorageconcerts.org.