BeauSoleil
Bayou boogie
---
Saturday, Apr. 2, 2022
7:30pm // Atwood Concert Hall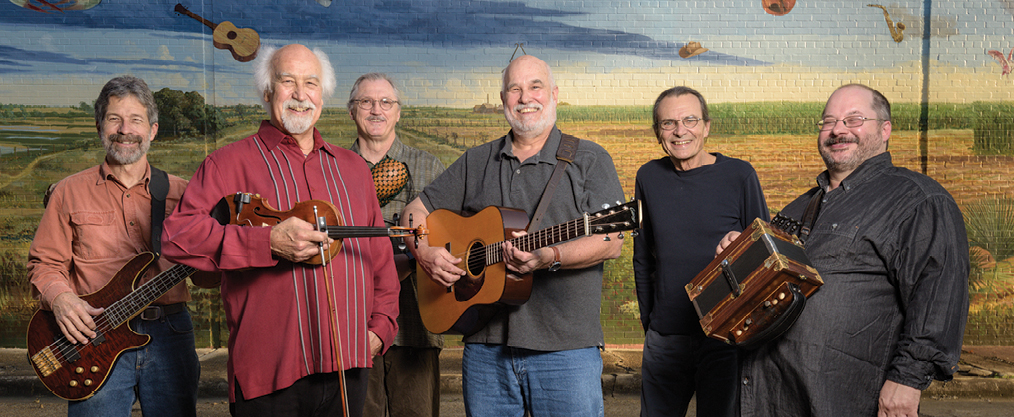 This year, Mardi Gras falls on a Saturday… or at least that's what it feels like when BeauSoleil comes to Anchorage. Their distinctive sound derives from the distilled spirits of New Orleans jazz, blues rock, folk, swamp pop, Zydeco, and bluegrass, captivating listeners from the New Orleans Jazz and Heritage Festival to Carnegie Hall. Born out of rich Acadian ancestry (the name means "beautiful sun") and driven by iconic bandleader Michael Doucet, Beausoleil's bright, invigorating rhythms have inspired audiences to smile, dance, and let the good times roll for over 45 years.
From appearances at the Super Bowl and HBO's hit show "Treme" to capturing multiple GRAMMY® Awards, BeauSoleil's farewell tour One Last Time – Au Revoir! celebrates the most potent and popular Cajun music on the planet.
Boogie on down to experience Louisiana's hottest export since Tabasco sauce. "Laissez Les Bons Temps Rouler!"
TYPE OF EVENING:
Cajun cuts
Zydeco festival
Night out in the Big Easy
WHAT TO EXPECT:
Mosaic of music that's distinctly Louisiana
The best Cajun band in the world, leaving it all on the stage
A rousing farewell to the quintessential band in Louisiana French music
COME WITH:
Your favorite dance partner
Warm traditions with a tang of revolution
An appetite for music that changes with every bite, and the last bite tastes as good as the first
Anchorage Concert Association and CenterTix box office are the only authorized sellers of tickets to this show.