Rosanne Cash
American music royalty
---
Friday, Mar. 17, 2023
7:30pm // Atwood Concert Hall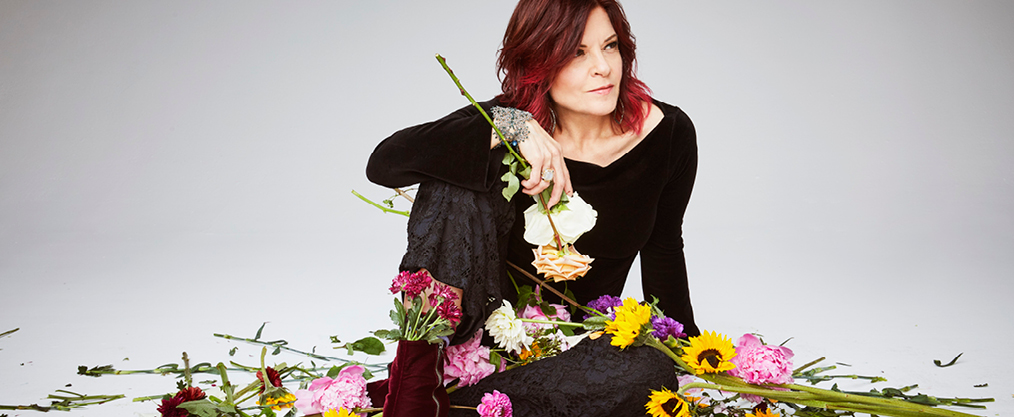 Subscribe and save! Subscription tickets start at $35.25.
Few artists have a catalogue as rich and honest as Rosanne Cash. Born with a love of music inherited from her legendary father, Cash carved out her own artistic identity, becoming one of the country's pre-eminent singer-songwriters with 21 top-40 hits, 15 albums, and four Grammys (and 12 nominations). An author, poet, and philanthropist, Cash has written four books including the best-selling memoir Composed, which the Chicago Tribune called "one of the best accounts of an American life you'll likely ever read."
Of her latest release, She Remembers Everything – NPR declares Cash's songs burn with her signature emotional heat, but they're "shaped and sculpted by the wry wisdom of age and experience… she's never played or written better music than she's doing right now."
Tune in to a revolution in the heart with Rosanne Cash.
TYPE OF EVENING:
Country music night
Women who rock
Headliner night out
WHAT TO EXPECT:
An evening of reflective rhythms and rhymes with one of America's great singer-songwriters and storytellers
Profound meditations on some of life's most poignant and bittersweet themes
Poetic, lush, and soulful songs that'll inspire you to explore your own heart and heritage
COME WITH:
Seeds of creativity ready to sprout
Love for timeless music and lyrics that make you think
Your own desire to connect, find community, and create something magical
---
THE CREATIVE FORCES INITIATIVE AND ROSANNE CASH
In partnership with Creative Forces and Rosanne Cash, we have built a residency program that bridges military and veterans affected by PTSD and/or traumatic brain injury with local singer/songwriters.

Using the art of songwriting as a therapeutic tool, participants and musicians are creating original songs in a series of virtual workshops with Cash. Cash will join participants in person ahead of her March 17th performance in Anchorage. The Rosanne Cash residency is supported, in part, by a grant from the Alaska State Council on the Arts and the National Endowment for the Arts.
---
PRE-SHOW TALK | 6:30-7pm, Atwood Concert Hall
Enhance your concert experience with a pre-show talk with partners from Rosanne Cash's residency work. Hear more about the project and the work they are doing with our military community. Open to all ticket holders for the 7:30pm Rosanne Cash concert.
---
Anchorage Concert Association and CenterTix box office are the only authorized sellers of tickets to this show.