The Creative Forces Initiative and Rosanne Cash
---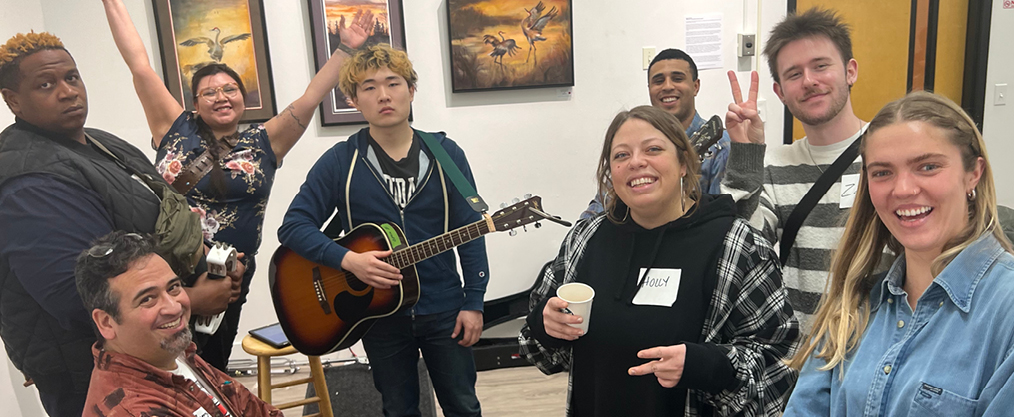 ---
A partnership between the National Endowment for the Arts (NEA) and the Departments of Defense and Veteran Affairs, Creative Forces is a program in which creative art therapies are utilized to treat and improve the health, well-being, and quality of life for military and veteran populations exposed to trauma, like PTSD, and traumatic brain injury (TBI). Anchorage is home to one of only 12 clinical sites across the country situated on Joint Base Elemendorf Richardson (JBER). This meaningful clinical work is augmented by strong community connections and programs that provide a bridge for those in recovery.
Anchorage Concert Association, in partnership with Creative Forces and Rosanne Cash, is creating these connections through a creative residency program. The program bridges participants from the military community affected by PTSD and/or TBI with local singer/songwriters in songwriting workshops featuring Rosanne Cash. Using the art of songwriting as a therapeutic tool, participants and musicians create new songs in a series of virtual workshops with Cash. This project culminates in a small group performance where Cash joins in person ahead of her March 17th performance in Anchorage.
In addition to our local Creative Forces and Rosanne Cash, our project partners include ConnectVets, the 11th Airborne Division Band, Parlor in the Round, Matthew Komatsu (Creative Director for 49 Writer's Danger Close programming), and local musicians Ed Washington, Witty Youngman, Husse, Zane Penny, Hollis Bryan, Rosie Rush, Steven Bacon and Fiona Rose. The Rosanne Cash residency is supported, in part, by a grant from the Alaska State Council on the Arts and the National Endowment for the Arts.
For Rosanne Cash, this work hits close to home. In 2007, Cash underwent brain surgery for a rare condition. She has a personal appreciation for neuroscience research and for the relationship between music and the brain. She often shares the transformative power of music as medicine in her life through workshops and residencies while on tour. Her experience, along with her talent as a songwriter and performer, make her a true inspiration to our community and an exceptional facilitator for this project in particular.
---
Join us
Are you a veteran, active duty member, or military family member? Are you intersted in activities like this one? If you want to know more about activities like these, or want to stay in the know about our future work with our military community, please let us know! Fill out the form and we will keep you posted!