Reduced Shakespeare Company
The Complete History of America (Abridged): Election Edition
---
Thursday-Saturday, October 6-8, 2016
Discovery Theatre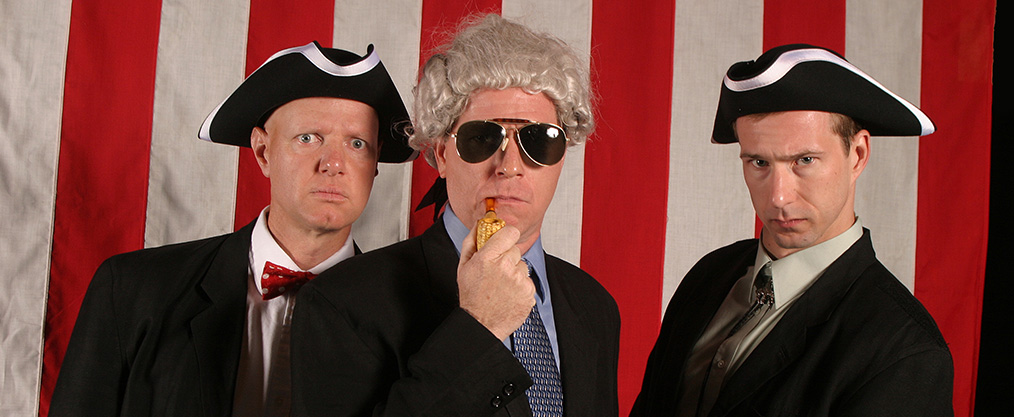 Who will be our next President – A Democrat? A Republican? A Kardashian? "The Complete History of America (abridged): Election Edition" will provide the historical context that is guaranteed to confuse any American voter. Just in time for the November election, the Reduced Shakespeare Company returns with 600 Years of History in 6000 seconds! The "bad boys of abridgment" will take you on a ninety-minute roller coaster ride through the glorious quagmire that is American history, and answer important questions such as: Who really discovered America? How old was John McCain at the beginning of the Civil War? How many Democrats does it take to screw in a light bulb? History is normally written by the winners...now it's the RSC's turn.
In the spirit of Shakespeare himself, RSC shows contain some occasional bawdy language and mild innuendo. All children (and parents) are different, so we've chosen to rate our shows PG-13: Pretty good if you're thirteen.
If you like RSC, check out ACA All Access, The Second City, Intergalactic Nemesis, The Moth, John Cleese, and David Sedaris.