A community in conversation with ALAXSXA | ALASKA
---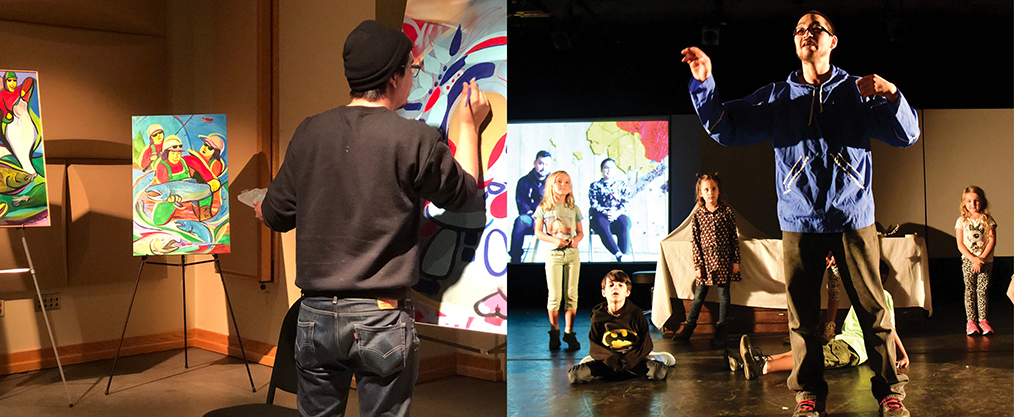 "I wish everyone in Alaska could attend this show. It is SO important in these times that we recognize that we do want to talk to each other but often do not know how. The content was deep, and the artistry was awesome." – audience member
The Anchorage Concert Association continues to look inside and outside the stage doors for inspiration. As part of our ongoing mission to inspire communities through the performing arts, Anchorage Concert Association partnered with New York-based Ping Chong + Company, Homer's Bunnell Street Arts Center, Cook Inlet Housing Authority, and The CIRI Foundation to present ALAXSXA | ALASKA, an innovative production of spellbinding history and cross-cultural encounter in our state.
Innovative, thought-provoking and revealing, ALAXSXA | ALASKA was able to weave puppetry, video, recorded interviews, and yuraq (Yup'ik drum and dance) in a collage of striking contemporary and historical encounters between Alaska Native communities and newcomers in our state. Performers Ryan Conarro, Gary Upay'aq Beaver (Central Yup'ik), and puppeteer Justin Perkins reveal little-known histories — at times humorous, at times tragic — and juxtapose them against their own personal histories as "insider" and "outsider" in The Last Frontier.

In Anchorage, artists and community members joined together during an art exhibition featuring the works of Alaska Native artists, and post-show dialogues to reflect and share their own experiences of cross-cultural encounters. In addition to public performances, students from East High School's Elitnaurvik Within East, a program that supports Alaska Native and Native American Indian students, were invited to a special performance and conversation with artists in the theatre. Throughout October, artists and partners connected with communities in Nanwalek, Homer, Unalakleet, St. Michael, and Stebbins, and at the First Alaskans Elders & Youth Conference in Anchorage.
"Thank you so much for providing us with the incredible opportunity to watch ALAXSXA | ALASKA, and to share our thoughts and feelings after. It was a very enlightening, provoking experience and many of our students left feeling affirmed."- Angela Hartvigson, Elitnaurvik Within East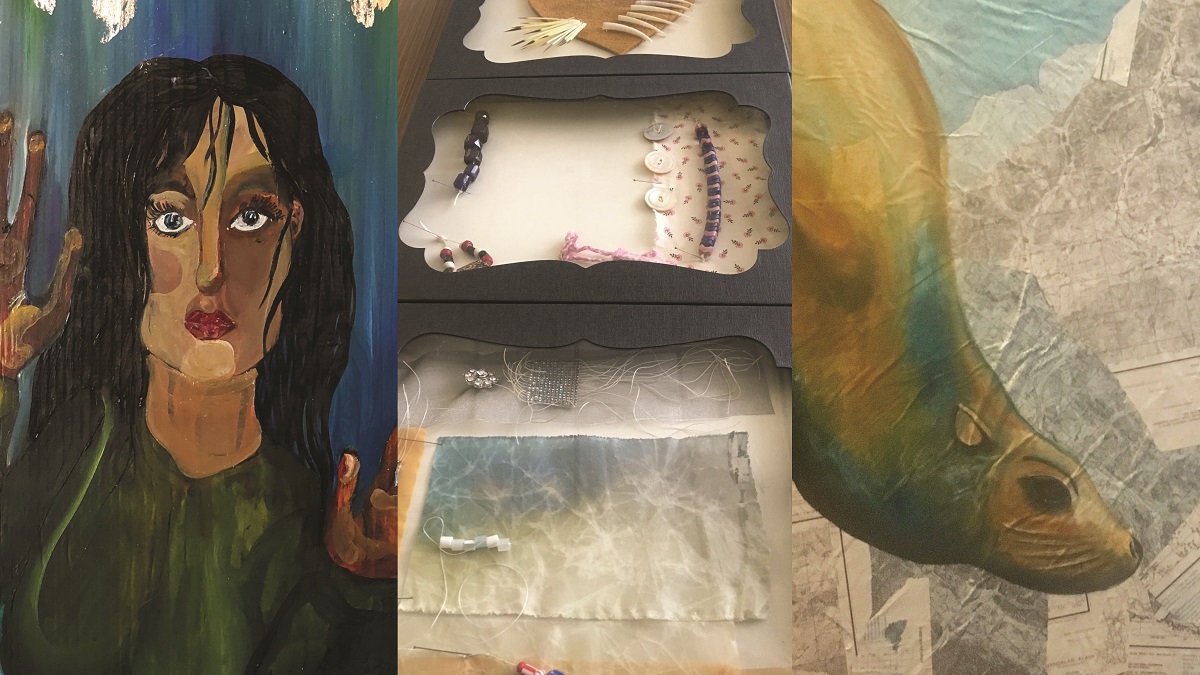 Anchorage Concerts Art Exhibition featured Alaska Native artists with works that centered around the theme of 'cross cultural encounters'. The artists included Percy Avugiak, Allie High, Benjamin Schleifman, Drew Michael, Heather Hanak Dongoski, Tammy Holland, William Kozoloff, and Danielle Larsen, the exhibition's curator.