Inspiring the next generation
---
Sharing the arts with someone you love can be as great as the show itself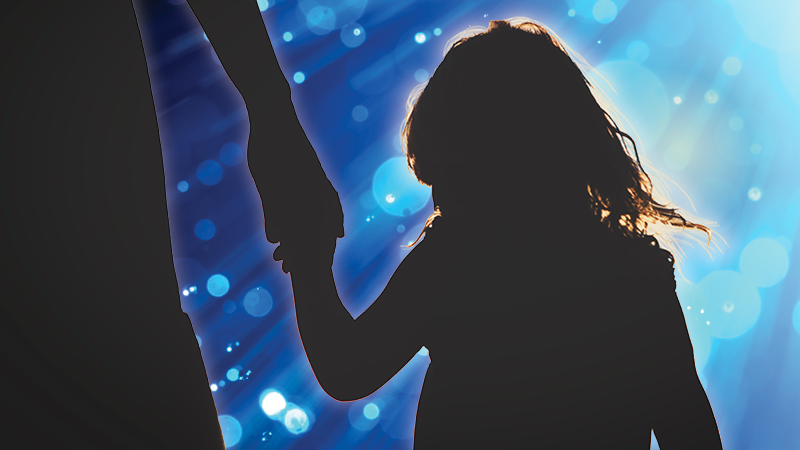 A message from our graphic designer
As a visual artist, I am drawn to the eye candy of the theatre – the lighting, the stage sets, the costumes, the choreography, the instruments, etc. As the graphic designer for Anchorage Concert Association, I nerd-out over beautiful promotional photos and cool logos. As part of my job, I get to discover great new bands that inevitably join my playlist each season.
But sometimes the real beauty of the theatre is not what happens on stage, but what happens in the audience.
As a parent of a graduating senior, I have been feeling nostalgic as of late. As I reminisce about the last 18 years, I realize that many fond memories of my daughter's childhood and adolescence include performing arts experiences we have shared. I have loved blasting Hamilton, Fiddler on the Roof, and Hadestown on our drives to school in the morning, attending concerts together like Postmodern Jukebox, The Improvised Shakespeare Company, and OK Go, and seeing shows on Broadway during a mother-daughter trip to New York City last summer.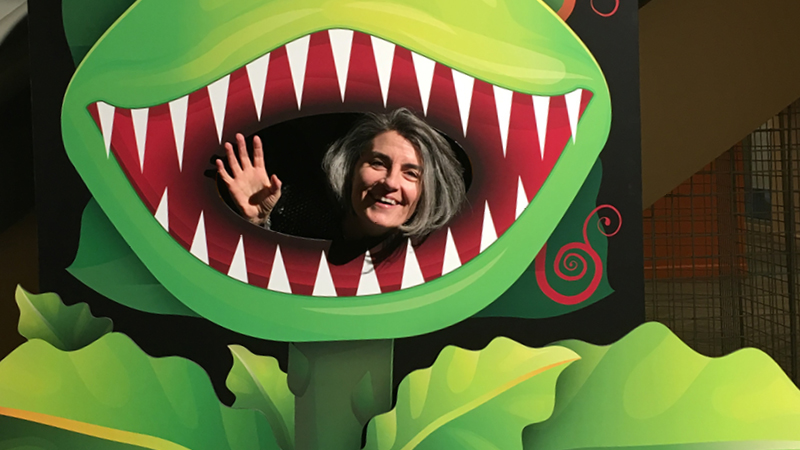 Don't feed the plants! Graphic Designer Lorraine Hebert says hello from the lobby photo opp she created for Little Shop of Horrors.
It all started when my daughter was very small. I remember like yesterday sitting in the Atwood Concert Hall as singing giraffes, birds, elephants, and antelope sauntered down the aisle. My child was transfixed and watched with wide-eyed wonder. Her grandmother watched her grandchild with delightfully obvious joy. I sat in between them with a full heart – a witness to the power of performing arts and the connection it brings.
Ever since, the arts have been ever present, adding beautiful shared experiences and rich memories for all three generations in our family.
Live performance has the capacity to touch your heart in ways that go far beyond the senses and the stage.
I feel privileged to be a part of the Anchorage Concert Association team and to help bring this kind of connection and experience to others here in Alaska. I look forward to witnessing wonder, both on-stage and off, in the theatre again very soon.
Lorraine Hebert
Graphic Designer
Anchorage Concert Association