Rasmuson family donates $1.5 million to Anchorage performing arts organizations
---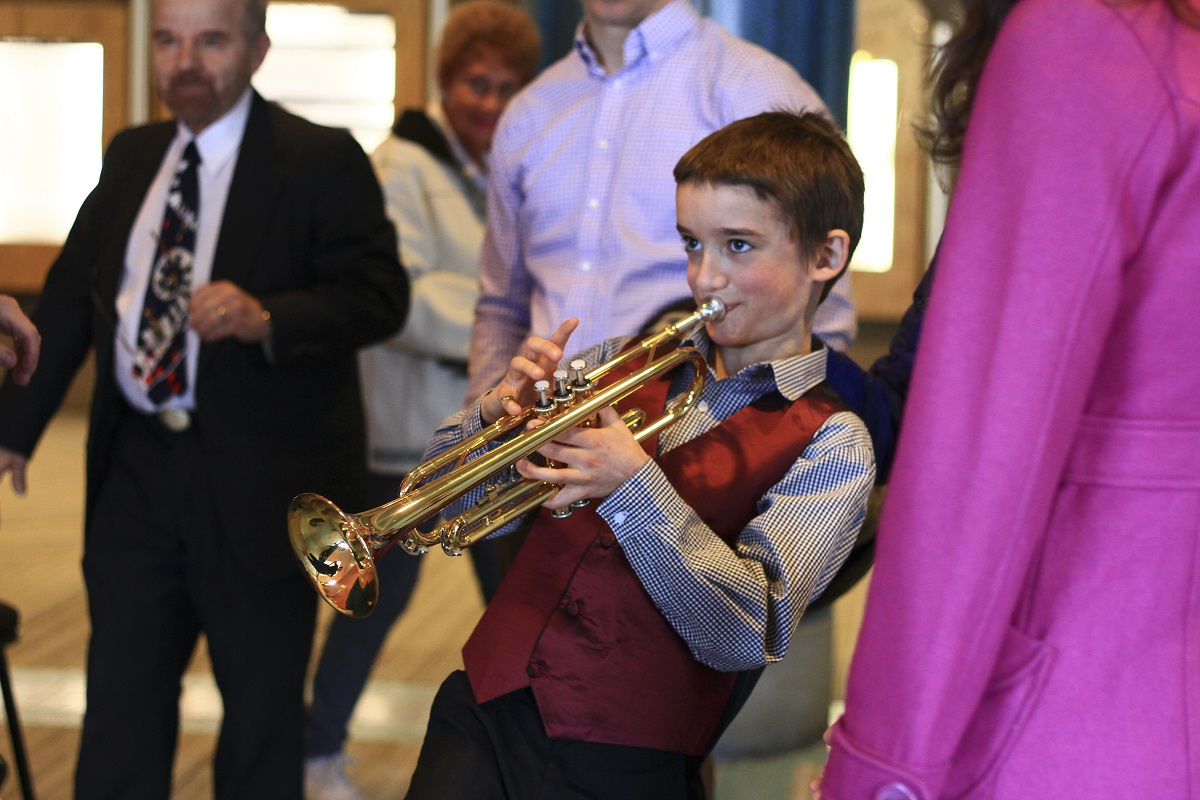 Endowment empowers local arts organizations to have meaningful impact
ANCHORAGE, AK – Longtime arts supporters, Ed and Cathy Rasmuson, have established three long-term charitable endowments to support the performing arts in Anchorage. A $1.5 million donation was made to the Alaska Community Foundation, creating funds that will provide lasting support for the Anchorage Concert Association, Anchorage Symphony Orchestra, and Anchorage Opera. A portion of the endowments will be distributed to the organizations each year for operating expenses. This will ensure a legacy of performing arts for generations.
"Performing arts have the ability to inspire and entertain; to make you laugh, cry, and think; and to influence each person a performance touches," said Jason Hodges, Executive Director of Anchorage Concert Association. "With support like this gift from Ed and Cathy, we are able to present artists that wouldn't travel to Alaska otherwise and bring powerful arts experiences to all pockets of the community."
"Soon the Anchorage Symphony Orchestra will celebrate our 75th anniversary," said Sherri Burkhart Reddick, executive director of Anchorage Symphony Orchestra. "This endowment helps us uphold our tradition of musical excellence and artistry, sustain and expand our education programs, and create new pathways of access that welcome community members to engage with their orchestra."
"Opera incorporates virtually every art form to express the human condition and speak to issues both timeless and timely. Anchorage Opera embraces the opportunity to use it as a means of fostering communication, empathy and greater understanding within our community," said Reed Smith, General Director of Anchorage Opera. "This gift helps us continue to 'Enrich, Inspire, Educate, Collaborate; Build Community (one note at a time)'."
"These three art organizations provide tremendous diversity and vitality to the cultural landscape of Alaska," said Nina Kemppel, President and CEO of The Alaska Community Foundation. "This generous donation will only make our community stronger and more connected."
"Our family has been deeply involved in the arts since my grandmother arrived in Alaska in 1901. As business owners in Alaska, we continued our support of the arts, understanding their importance to our employees and customers," said Ed Rasmuson. "Today, Cathy and I want to encourage other Alaskans who understand the value of the arts in creating a strong community to join us in providing for the long-term benefit of our local performing arts."
Anyone can contribute to the organizations' separate endowments at the Alaska Community Foundation. People may also support performing arts in Anchorage by donating directly to the organizations of their choice.
"For every performance you enjoy inside the performing arts center, an equally powerful one is happening outside the theatre," added Hodges. "I'm grateful to Ed and Cathy for helping make these opportunities possible."
ANCHORAGE CONCERT ASSOCIATION
Anchorage Concert Association is the largest arts and entertainment presenter in Alaska. With a mission to inspire and enhance community through the performing arts, Anchorage Concert Association presents internationally acclaimed artists from the entire spectrum of the performing arts. Learn more at anchorageconcerts.org.
ANCHORAGE SYMPHONY ORCHESTRA
Since 1946, the Anchorage Symphony Orchestra has matured from a small community orchestra to an exuberant and dedicated core of musicians, influencing the musical and artistic standards of symphonic music performance and education throughout our community and our state. Randall Craig Fleischer is the director and conductor. Learn more at anchoragesymphony.org.
ANCHORAGE OPERA
Anchorage Opera's mission is to be the center of artistic creation, innovation and education through the presentation of opera and related events encouraging public collaboration and community engagement for the people of the State of Alaska. Learn more at anchorageopera.org.
Anchorage Concert Association Upcoming Shows
The Sound of Music, Feb. 19-24, 2019, Atwood Concert Hall
Joan Osborne Sings the Songs of Bob Dylan, Feb. 22, 2019, Discovery Theatre
Potted Potter, March 7-10, 2019, Discovery Theatre
The Texas Tenors, March 9, 2019, Atwood Concert Hall
JigJam, March 22, 2019, Discovery Theatre
OK Go: The Live Video Tour, March 23, 2019, Atwood Concert Hall
Break of Reality, March 29, 2019, Discovery Theatre
Imago Theatre's Frogz, April 12-13, 2019, Atwood Concert Hall
Monty Python's Spamalot, May 7-12, 2019, Atwood Concert Hall
Anchorage Symphony Orchestra Upcoming Shows
Made In America, March 2, 2019, Atwood Concert Hall
Season Finale, April 6, 2019, Atwood Concert Hall
Anchorage Opera Upcoming Shows
An American Dream, Feb. 15-17, 2019, Sydney Laurence Theatre
La Bohème, April 12-14, 2019, Discovery Theatre
---
Image: Each season the Anchorage Symphony is thrilled to offer a Family Concert. This Sunday matinee is for families to introduce their young ones to the concert hall and classical music. Over the last few seasons The Music Man has offered an Instrument Petting Zoo where little ones can enjoy a hands on experience with various musical instruments. Credit Elayne Estrada