Songs of hope and truth at Hiland
---
The Voice of South Africa inspires at Eagle River correctional center
By Kirsten Swann, Alaska Public Media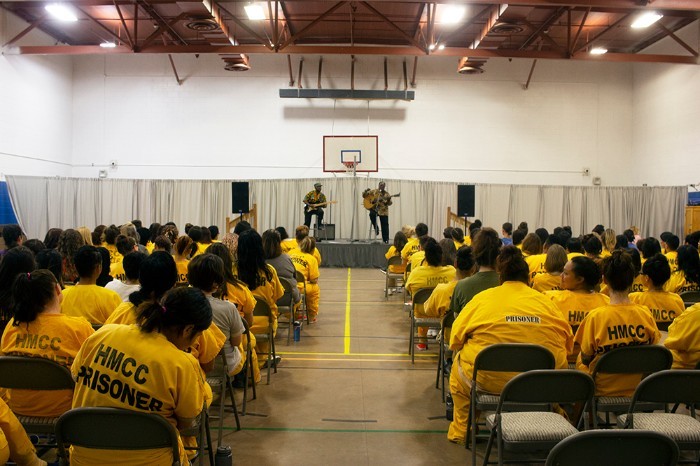 "I would have never imagined finding this type of opportunity in a place like this."
Vusi Mahlasela has serenaded listeners around the world. Known as "The Voice," he's performed at the World Cup and Nelson Mandela's inauguration, and shared stages with Dave Matthews Band, Sting, Paul Simon and Josh Groban.
Hiland Mountain Correctional Center isn't his typical venue. That doesn't matter, Mahlasela said.
"Wherever that spirit sends me, it is for a purpose," he said, standing in the gym at the Eagle River prison Oct. 11.
For full story and audio, visit alaskapublic.org.

Image: Vusi Mahlasela and Mongezi Ntaka perform at Hiland Mountain Correctional Center in Eagle River on Oct. 11. (Photo by Kirsten Swann/Alaska Public Media)